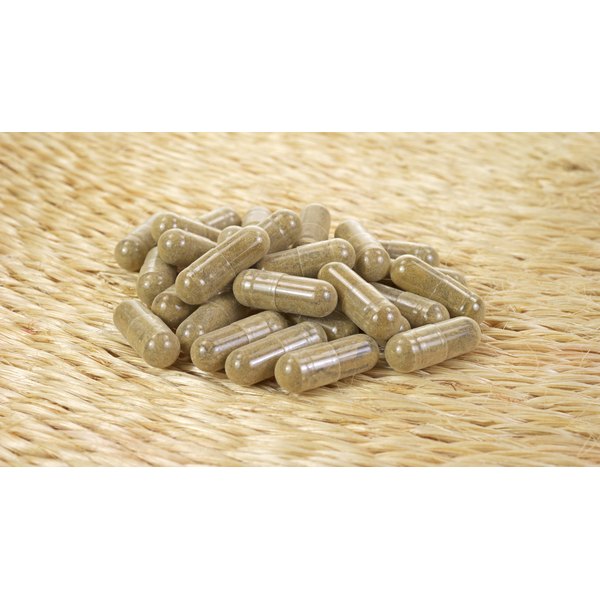 Advocates of organic green tea extract claim that this miracle potion helps, heals and prevents just about everything. Holistic practitioners say the benefits of this fresh-tasting extract include healthy blood pressure and cholesterol levels, a slimmer waistline, increased energy, and fewer infections and diseases. MedlinePlus confirms that green tea might have numerous benefits, such as lowering blood pressure and preventing certain cancers, but warns that studies are inconclusive. Green treat extract is significantly stronger than a cup of green tea, and large doses might cause liver damage. Dilute the extract heavily with water and discontinue immediately if side effects occur. Consult a doctor for more information.
Read the list of ingredients. Pay close attention to the order -- the Food and Drug Administration requires that all companies list ingredients from the largest to smallest amount used. Look for organic lemongrass if you like citrus undertones. Jasmine lends a floral flavor. Good organic green tea extract does not contains any sugar, chemical preservatives, or artificial colors and flavors.
Analyze the nutritional data, if available. Some organic green tea extract is sold as an herbal supplement rather than a food or drink, and the Food and Drug Administration does not regulate herbal supplements. One serving of brewed green tea contains 50 to 150 mg polyphenols, so one serving of organic green tea extract should contain significantly more.
Smell the organic green tea extract. It should have a fresh, grassy and slightly sweet scent. A different scent might indicate that the extract is expired or contains unnecessary ingredients.
Examine the organic green tea extract. The extract should be a dark green or yellow, which becomes lighter when diluted with water. Avoid dark black or very pale yellow green tea extract.
Look for green tea extract stored in a cool, dark area.. According to Medical News Today, a Purdue study found that heat and humidity have a negative impact on the antioxidants in green tea powder.
Research the product. Look for favorable online reviews written by fellow consumers and healthcare practitioners. The best organic green tea extract should look, taste and smell good, as well as provide nutritional benefits.
Tips
Try a sample of the extract before you buy it, whenever possible.
Warnings
Do not ignore side effects such as dizziness, stomach pain or heart palpitations.