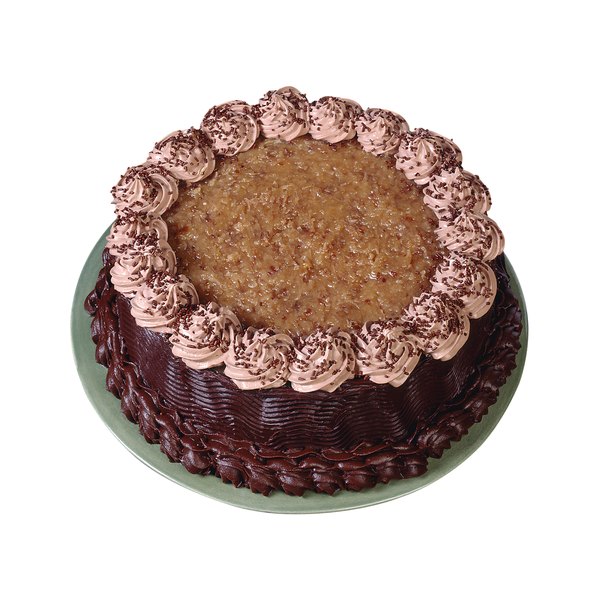 Buttercream frosting, also known as butter icing or mock cream, is a sweet topping made from butter and powdered sugar. Ideally, buttercream frosting should spread smoothly on whatever cake, cupcake or cookie to which it is applied. However, if it is too thick, the frosting will become difficult to spread and potentially damage the appearance of the dessert or treat. Make buttercream frosting spread smoothly by altering its consistency in less than one hour and 10 minutes.
Transfer the buttercream frosting to a glass mixing bowl. Allow the frosting to set at room temperature for one hour. If this makes the frosting easy to spread, do not alter it further.

Whip the buttercream frosting with a hand mixer on medium if it still will not spread smoothly. Move the hand mixer in a circular motion while bobbing it up and down lightly to force air into the frosting. Continue whipping the frosting for 30 seconds.

Place the glass mixing bowl containing the whipped frosting into a microwave, if it is still too stiff. Microwave it on high in increments of two seconds, checking each time. Do this for no more than six seconds per 1 cup of frosting. If this softens the buttercream frosting, stop here.

Repeat the hand-mixer whipping for an additional 30 seconds, adding 1 tbsp. melted butter for every 1 cup frosting. The buttercream frosting should spread smoothly after this final pass with the hand mixer. Use the smooth buttercream frosting immediately.

Tip

Refrigerate leftover smooth buttercream frosting and use it within one week. Do not repeat the softening process with the next use, but let it come to room temperature.