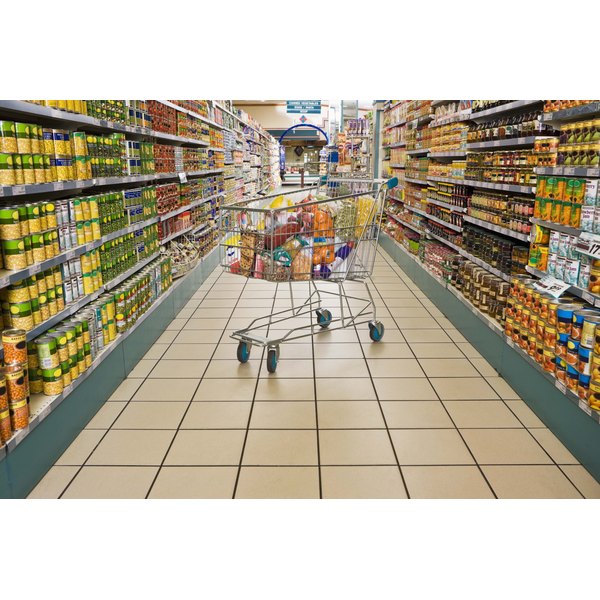 Weight management begins with calorie restriction. Paying attention to your daily calorie consumption by learning the calorie amounts in foods assists you in reaching your weight-loss goals. Consuming frequent, lower-calorie meals throughout your day helps to maintain an increased metabolism for greater calorie burn. Learning which foods are lower in calories enables you to design your eating plan for success.
Turkey and Tomato Panini
Consisting of only 285 calories, a turkey and tomato panini makes a low-calorie lunch or dinner option. Mix 3 tbsp. of low-fat mayonnaise, 2 tbsp. of low-fat yogurt and shredded parmesan cheese, basil, lemon juice and pepper in a bowl, and spread on bread slices. Place turkey and tomato slices on bread, and cook in a skillet until golden brown.
Low-fat Yogurt
A 1-cup serving of plain low fat yogurt serves as a healthy snack that consists of only 180 calories. A serving of yogurt also packs 11 g of protein to promote lean muscle mass development. This lower-calorie option provides a quick snack or breakfast option for on the go individuals.
Spaghetti
A 3.5-oz. serving of spaghetti contains 101 calories. Adding tomato sauce to your meal still keeps you under the 500-calorie mark. Spaghetti offers a lunch or dinner selection that provides carbohydrates for energy. Pay attention to your serving size to avoid consuming excess calories.
Fruits
Fruits provide a healthy snack option that falls under the 500-calorie benchmark. One medium apple contains only 80 calories. A large bunch of grapes provides 310 calories for energy, and one large banana contains 100 calories. Choose a variety of fruits throughout your day for healthy, under-500-calorie food options.