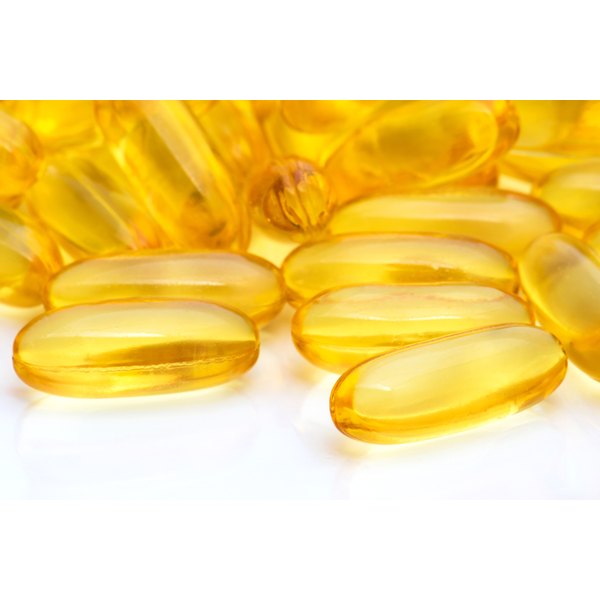 Verapamil is a prescription calcium-channel blocker. If your doctor prescribes it, it's important to provide your doctor and pharmacist with a written list of all vitamins, supplements and medicines you take before filling your prescription. Numerous medications and vitamins can interact with this drug. Also tell your doctor if you take vitamin D2 and what your dosage is of this vitamin. Both vitamin D2 and verapamil can cause side effects.
Expert Insight
You are unlikely to experience an interaction between dosages of vitamin D2 that are within recommended daily allowances and verapamil, according to Drugs.com. However, it is important to check with your doctor before combining the two, especially if you have a health condition or take other medications. The RDA for vitamin D is 15 mcg, or 600 international units.
Warning
If you take excessive vitamin D, you risk blood-calcium levels that rise too high, called hypercalcemia. Hypercalcemia can harm your bones and kidneys. There is a theoretical risk that hypercalcemia caused by excess vitamin D intake can precipitate a cardiac arrhythmia if you take verapamil, according to "Herb, Nutrient and Drug Interactions," by Mitchell Bebel Stargrove, et al. Early symptoms of hypercalcemia include vomiting, nausea, appetite loss and weight loss.
Vitamin D2 is the form of this vitamin that is synthesized by plants, also called ergocalciferol. Your food may be fortified with D2 or you may find it in supplement form. This vitamin may provide protection from high blood pressure, but more research is needed to verify or disprove this theory, according to MayoClinic.com. Vitamin D helps your body maintain normal blood levels of phosphorus and calcium.
Verapamil Side Effects
Verapamil is used to control chest pain called angina as well as high blood pressure. It may be used alone or in conjunction with other medicines to treat or prevent irregular heartbeat. This medicine works by relaxing your blood vessels. When this occurs, your heart does not need to pump as hard. Verapamil also slows electrical activity in your heart, which helps control heart rate, and increases the supply of oxygen and blood to your heart. Verapamil side effects may include constipation, heartburn, dizziness or headaches. More serious side effects that you need to seek immediate medical attention for include slow heartbeat, fainting, swollen hands and legs, appetite loss, lethargy, blurred vision, stomach pain, fever, flu-like symptoms, and yellowed skin or eyes.
Other Vitamin Interactions
While verapamil does not appear to have a high risk of interacting with normal doses of vitamin D, it does interact with other vitamins and minerals, including niacin and magnesium. Taking it with niacin can raise your risk for hypotension, or extremely low blood pressure. Taking it with magnesium carries the same risk.