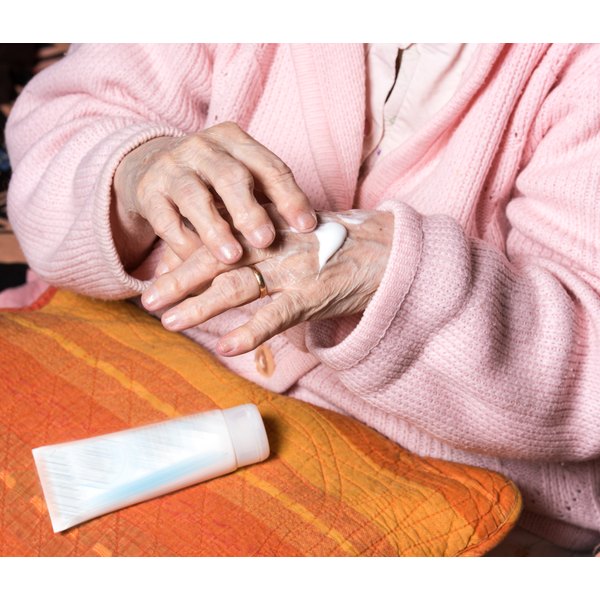 The natural inclination is to take supplements to boost your immune system. However, there are health conditions that require suppressing your immune system. These include common allergies like asthma and dermatitis, plus autoimmune diseases where the body attacks it own tissues, such as arthritis. Vitamin C is probably one of the most well known in this regard, but other vitamins are now gaining attention, though there's still a lot of confusion on the issue.
Vitamins A, C and E
You need adequate vitamin A for a properly developed and normally functioning immune system. Surprisingly, however, its role as an immune booster changes to that of an immunosuppressant in high doses. In a 2011 article in "Journal of Allergies and Clinical Immunology, " Ulugbek Nurmatov and coworkers reported that vitamins A, C and E could help prevent asthma. They were only effective against asthma, though, because the researchers found no evidence of the same effects on other allergies.
Vitamin D
The discovery that vitamin D could regulate the immune system has completely changed its previous status as a bone-mineral regulator. Unlike vitamins A, C and E, Vitamin D could affect several aspects of your immunity. It was found effective in alleviating rheumatoid arthritis symptoms and has also been proven to increase the chances of your body accepting a kidney transplant. This was reported by Israeli researchers Marco Harari and colleagues and published in April 2011 in "The Israel Medical Association Journal."
B-Vitamins Controversy
Be cautious with the use of folic acid and other B vitamins as immunosuppressants in certain situations. Many researchers have studied the role of vitamin B6 and B9, also know as folic acid, in suppressing immune response after kidney transplant. For example, Danish researchers found no benefit in the use of folic acid, B12 and B6 vitamins for renal transplant patients, reported a 2008 article in Danish journal Ugeskr Laeger.
Folic Acid Uses
You might be confused by contradicting information about the immunosuppressive potentials of many vitamins. For example, though there's no evidence for the immunosuppressive potential of folic acid in kidney transplants, the same vitamin has been found effective in the treatment of rheumatoid arthritis as reported by Thommey Thomas and colleagues in May, 2011, in "Arthritis and Rheumatism." From the various study reports therefore, you are not likely to find any vitamin with universal immunosuppressive ability -- vitamin D appears to be the closest though.