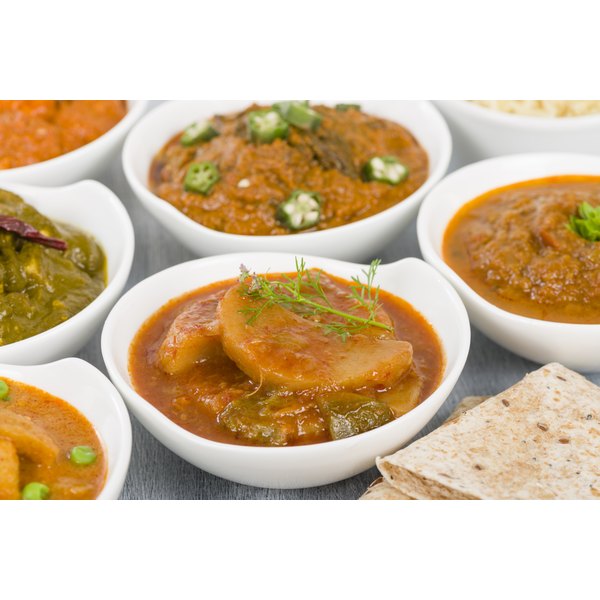 Vegetarian diets can be a great way to build heart health and live healthier. Whether you want to use a vegetarian diet to lose weight or reduce your cholesterol level or because eating meat is against your moral or religious values, the Internet has many free resources for those wanting a healthy vegetarian diet.
Keys to a Vegetarian Diet
Your body relies on protein to carry out its processes. Most people get this protein from meat, so if you are looking to go vegetarian, you have to make sure you build a balanced diet. A good general resource to help you build a well-rounded vegetarian diet is the Mayo Clinic's vegetarian food pyramid. According to the pyramid assembled by the American Dietetic Association, your diet should be rich in legumes, beans and nuts and in some cases fish to replace the meat that most people consume.
Vegan Diet Plans
If you would like to begin a diet excluding meat, poultry, fish, eggs, dairy products, and anything made from or containing animal products, then a vegan plan is a good option. PETA -- People for the Ethical Treatment of Animals -- has published a free resource for those looking to start a vegan or vegetarian diet. The online version is completely free and contains recipes and support for those on a vegan plan.
Vegetarian Diets for Weight Loss
Many people trying to get fit begin poor vegetarian diets while increasing workouts, causing injury and health complications. To help educate those seeking to lose weight on a vegetarian diet, dietitian Susan McQuillian created a well-rounded, calorie-controlled vegetarian meal plan. Over the course of her meal plan, you learn to build a diet with plenty of plant-based proteins. According to Susan McQuillian, the only way to lose weight on a vegetarian diet is by controling calorie intake as well.
General Vegetarian Diet Plan
For those seeking a general vegetarian diet plan, iVillage offers a good 7-day plan that includes instructions for meals and snacks. If you decide to become a vegetarian, a valuable resource is the website of the Vegetarian Resource Group, or VRG, which offers recipes and support for vegetarians. It also offers guides for teens and children, restaurant information and a daily blog. After you feel comfortable following a prewritten vegetarian diet plan, branch out to resources such as the VRG or Mayo Clinic guides, which can help you assemble a customized plan.