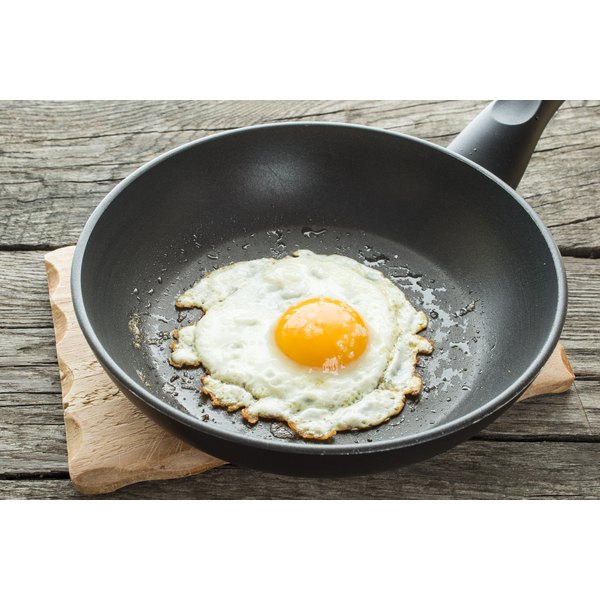 Lecithin is a lipid-like compound made in your body. You can also get it from foods such as eggs, milk, beef, liver, broccoli and peanuts. Your body uses it to transport fat and cholesterol in the blood, incorporate it into the cell membrane and derive the neural chemical acetylcholine and the fat digestion aid, bile. Lecithin is used for a variety of health conditions.
Prevent Cardiovascular Disease
Your body can turn lecithin into a vitamin-like nutrient called choline. Choline can help you lower your blood level of homocysteine, a compound that can damage your blood vessels. High levels of homocysteine is associated with higher risk of cardiovascular disease. A study of 26 healthy men, published in a 2005 issue of "The American Journal of Clinical Nutrition," found that lecithin supplementation lowers the blood homocysteine level. Whether this translates to lower risk of cardiovascular disease is not yet determined.
Lower the Risk of Neural Tube Defects
Dietary lecithin is the major source of choline in the body, which is important for fetal development. According to Linus Pauling Institute, women with higher intake of lecithin during pregnancy have a lower risk of giving birth to babies with neural tube defects. In a 2009 issue of "Epidemiology," researchers in Stanford University School of Medicine reported that pregnant women with the lowest levels of choline have a 2.4-fold increased risk of having babies with neural tube defects.
Lower Cancer Risk
In a 2008 edition of "The Journal of the Federation of American Societies for Experimental Biology," researchers found that the highest dietary choline intake in women in the form of lecithin is associated with a 24-percent reduction in breast cancer risk compared with the lowest choline intake. Choline deficiency may increase the susceptibility of the liver to cancer-inducing agents, which leads to the growth of liver cancer in rats, according to the Linus Pauling Institute.
Improve Memory and Prevent Dementia
Lecithin supplementation to improve memory and forestall dementia yields mixed results. In rats, lecithin supplementation of the mother during pregnancy, and the baby rats shortly after birth, led to lifelong memory improvement, according to a study published in the "Journal of the American College of Nutrition." By comparison, Cochrane Reviews found that the equivalent effect in humans may be lacking. The review concluded that lecithin supplement does not seem to benefit dementia or other memory problems.