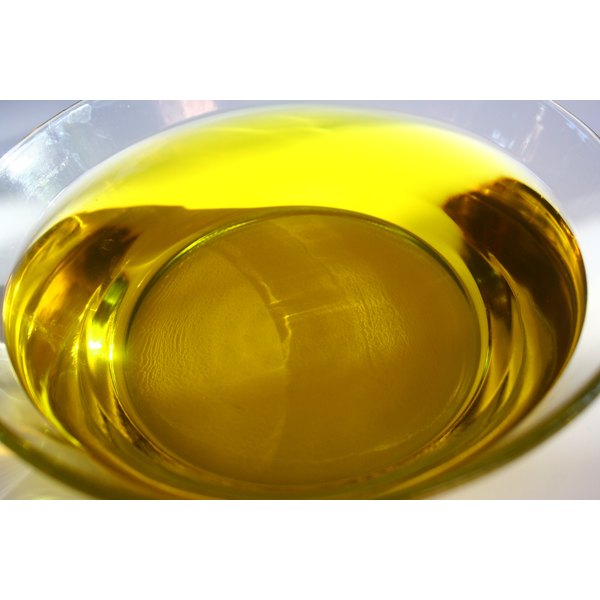 Choosing the right oil may seem overwhelming. All oils are a source of fat, as this is their primary nutrient. When you are comparing products, there are two types of fat to be aware of: saturated and unsaturated. It is these two nutritional components that distinguish a healthy oil from an unhealthy one.
The Fat Difference
Saturated fat is associated with high cholesterol levels, which can increase your risk of heart disease. On the other hand, unsaturated fats may do the opposite and help to reduce the risk factors of heart disease. To ensure you choose a healthy cooking oil, read the nutrition label on the back of the product and pick oils that have the least amount of saturated fat in comparison to unsaturated fat. The 2010 Dietary Guidelines for Americans recommends limiting saturated fat intake to less than 10 percent of the calories in your total diet.
Healthy Oils
There are two types of unsaturated fats primarily found in healthy cooking oils: monounsaturated and polyunsaturated fats. Eating foods rich in either of these fats will help to improve your heart health and may play a role in your blood sugar control, according to the American Heart Association. Oils high in monounsaturated fat include olive, canola and peanut oils. Oils rich in polyunsaturated fat include safflower, sesame, soy, corn and sunflower seed oils. All of these oils are your better, or healthier, options due to their lower saturated fat content. At 6 percent, canola oil has the smallest percentage of saturated fat.
Unhealthy Oils
Some cooking oils are made from plants that contain a higher percentage of saturated fat. These products are known as tropical oils and include coconut, palm and palm kernel oil. At 92 percent, coconut oil has the highest percentage of saturated fat. You will find these oils primarily in commercial snack foods, like cookies, cakes and chips, but you can also find them sold separately on the shelves of grocery stores. Limit your intake of foods that contain these tropical oils, and avoid using them in your everyday cooking.
Tips
Each 1 gram of fat -- unsaturated or saturated -- has more than twice the number of calories than 1 gram protein or carbohydrates. Even if you choose a healthy oil, use it in moderation to avoid excessive calories. Measure exact serving sizes of oils before adding them to recipes to control the amount you use. To maintain quality in your diet, consume oils rich in unsaturated fat instead of those high in saturated fat, not in combination with them.