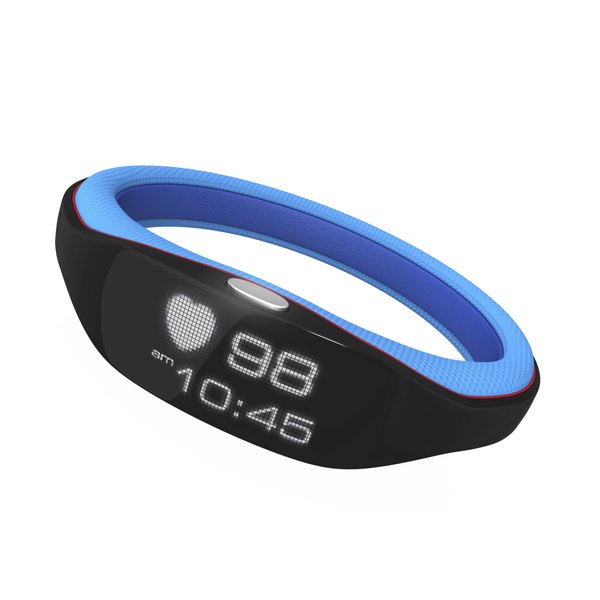 Heart rate monitors are used for medical and fitness purposes. If your workout routine is very active or you simply find a heart rate monitor chest strap uncomfortable, the units that do not require a strap may be better for you. The best option for you depends on how you intend to use the heart rate monitor and your budget.
Chest Sensor
One of the main considerations is the type of exercise program you are involved with and your personal fitness goals. If you are an athlete in training for a marathon or other major competition, a heart rate monitor with a chest strap may be best for you because you do not need to stop your activity to get a reading. The chest sensor's electrodes constantly send information to the device on your wrist.
Arm Sensor
Some heart rate monitors do not use a chest strap but instead have a sensor that is worn on your arm. It functions much the same as the chest strap and transmits a continuous reading of your heart rate to your wrist device. Like the chest strap models, it is not necessary for you to stop exercising to read your heart rate. If you find the chest strap uncomfortable, the units with an arm strap may be more attractive. Both the chest are arm sensor models provide accurate readings.
Finger Sensor
Heart rate monitors are available that work without a chest or arm strap. They do not send continuous readings to your wrist monitor and you must stop your activity to use them. Beurer, a German manufacturer, offers units that read your heart rate from your finger. The watch type device requires that you place your finger on a sensor on the watch face. This type of device is better for walkers and hikers who do not require a continuous read out and who can stop their activity to get a reading. According to Beurer, the readings are EKG accurate.
Glove Sensor
Another option are the glove type heart rate monitors that do offer a continuous heart rate reading without use of a chest strap or arm strap. These devices are larger than a watch and resemble a glove that is missing four fingers. Plethysmography or light sensors measure your heart rate by sensing pressure in the artery in your index finger. The measurement is transmitted to an LCD readout on the top of the glove. The units can also measure calorie consumption, recovery time and lap time. They are available with a stop watch and an alarm that alerts you when you have reached your pre-programmed heart rate. These units are accurate and use the same type of technology for pulse measurement used in medical facilities.