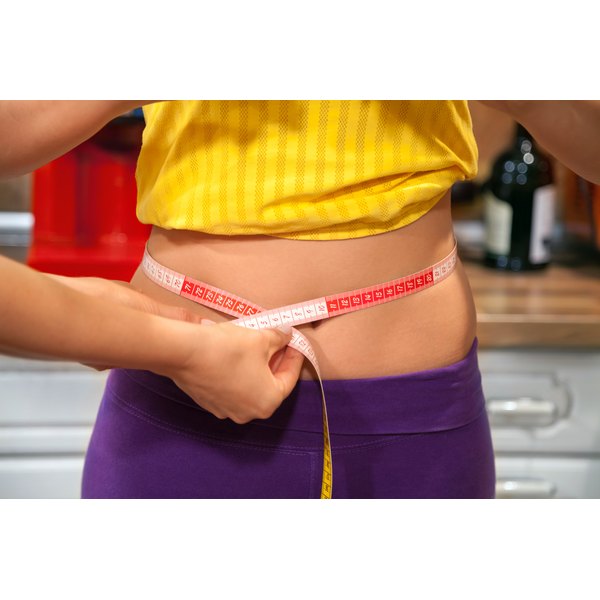 Metabolism, appetite, satiety and other factors influence body weight through a complex interplay. Leptin and ghrelin are two hormones with effects that influence body weight. Weight loss and gain, as well as the diagnosis and treatment of disease, should be undertaken with the consultation of a licensed health care professional.
Leptin
Leptin is a protein that regulates food intake. It acts on an area of the brain called the hypothalamus to decrease appetite. It is produced by fat cells, and the amount of leptin in the body is correlated to the amount of fat in the body, though it is produced by a number of other cells in the body as well. While it would be expected that higher levels of leptin in the obese would decrease the appetite, it appears that obesity is associated with resistance to the appetite-suppressing effects of leptin.
Clinical Significance of Leptin
Some genetic disorders of leptin include dysfunction of the leptin receptor and low levels of leptin. However, most obese people have normal levels of leptin and a normal leptin receptor. Leptin administration leads to a small amount of weight loss in obese subjects but is not approved for therapeutic use.
Ghrelin
Ghrelin is a hormone that is produced by the stomach and pancreas. Levels increase before a meal and decrease after a meal. This hormone stimulates the secretion of growth hormone, increases appetite and encourages weight gain. Like leptin, it acts on the hypothalamus. In addition, it activates the reinforcing pleasure center of the brain, encouraging food intake.
Clinical Significance of Ghrelin
Drugs that activate receptors in the brain that respond to ghrelin are an active area of research. Drugs that mimic the actions of ghrelin would be expected to increase the appetite. Several medical conditions cause excessive weight loss, including anorexia and cancer. Drugs that antagonize the effects of ghrelin may decrease the appetite and be useful in the treatment of obesity.