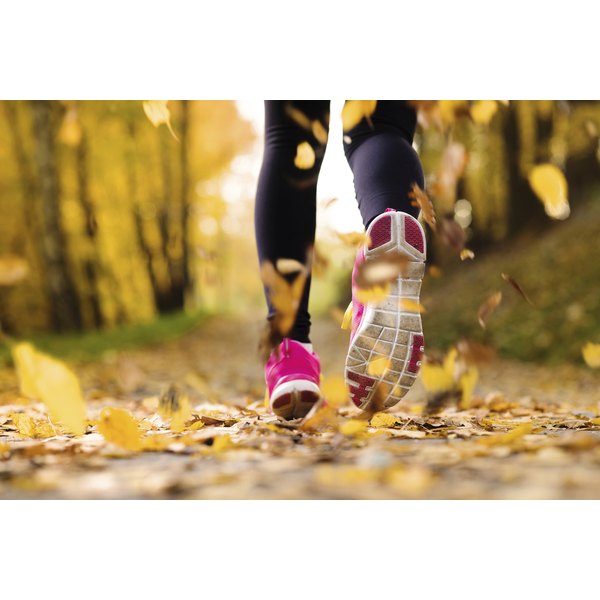 Diet pills and programs for fast weight loss can seem like the answer to a dieter's dreams. While some products don't deliver the results they promise, others help dieters meet their weight loss goals. Slimquick is a weight loss supplement that contains several herbal ingredients and includes a plan that encourages dieters to limit calories and follow an exercise regimen, practices that can contribute to healthy weight loss.
Weight Loss
Despite all the diet pills and products, losing weight still requires you to burn more calories than you consume. One pound of fat equals about 3,500 calories. According to MayoClinic.com, people should only aim to lose 1-2 pounds per week for healthy weight loss. In order to lose just one pound of excess fat in a week, you can cut back on calories by consuming 500 fewer calories each day or you can increase your level of activity to burn an additional 500 calories each day. According to the Slimquick website, their caplets use a key ingredient that helps women lose more weight than diet alone.
Slimquick
Slimquick is a family of weight-loss supplements manufactured by Slimquick Laboratories. The company offers several products within their weight-loss line, including Slimquick Caplets, Slimquick Extreme and Slimquick Ultra Fat Burner. The Slimquick caplets contain green tea extract, caffeine, yerba mate, soy extract, dandelion and Asian ginseng extract -- herbal ingredients often used in weight-loss supplements. The amount of caffeine in a single serving of Slimquick caplets is equal to approximately two cups of brewed coffee.
Considerations
In addition to the oral supplements, the diet program includes a meal plan and exercise guidelines, two factors that may increase your odds of losing excess weight. Slimquick advises that the best results occur when using the products as part of an exercise program and reduced-calorie diet. According to the Slimquick website, a clinical study showed that women who ate a 1,350 calorie per day diet and consumed a key component in the dietary supplements lost an average of 25 pounds during a 90-day period.
Precautions
Weight-loss aids and dietary supplements don't need to meet the same rigorous standards as prescription medications. The caffeine in some herbal supplements, including Slimquick, may lead to sleeplessness and jittery sensations. Slimquick warns dieters to avoid taking the caffeine-containing capsules within 5 hours of bedtime, and advises customers to consult a doctor before using the supplements beyond 16 weeks. If you are pregnant, nursing or trying to conceive, avoid taking any herbal supplement or weight loss aid without your doctor's approval.