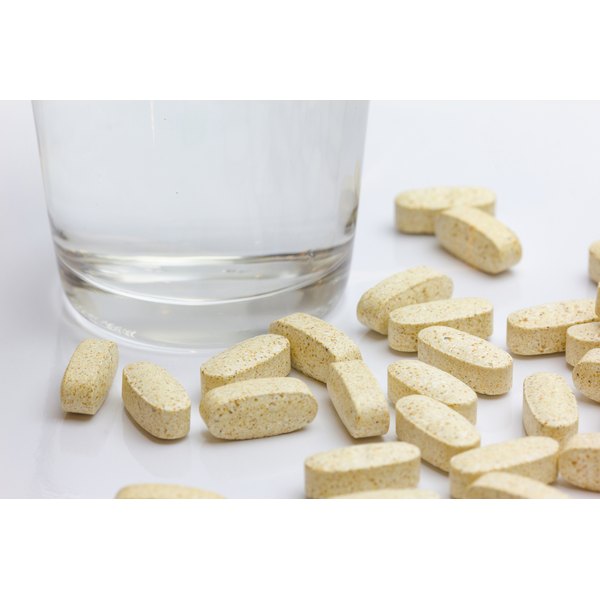 Amino Fuel 1000 is a muscle building supplement manufactured by Twinlab. Each tablet of contains 1,000 mg of L-carnitine per tablet as well L-leucine, L-isoleucine and L-valine, among other amino acids. All amino acids come from whey and egg white proteins. Amino Fuel 1000 is gluten-free with a vegetarian-based formula. Twinlab claims that the product will help with protein synthesis, thereby increasing muscle gain. As always, consult with your doctor before adding any supplement to your diet.
Break four tablets of Amino Fuel 1000 in half with a tablet cutter. The tablets are large and may be difficult to swallow without cutting.

Take four cut tablets daily with each meal and a glass of water.

Continue to exercise and eat a proper diet for best results.

Warnings

Do not use while pregnant or nursing.