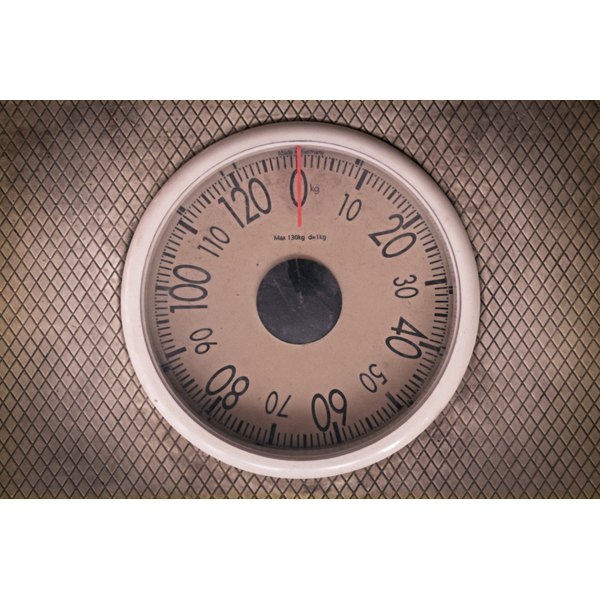 MonaVie is a company that sells nutritional products using a person-to-person sales and distribution process. Each MonaVie product is designed to supplement a different area of your health such as fighting free radicals, improving joint mobility and flexibility, lowering cholesterol levels and weight loss. According to the MonaVie website, the products formulated to help dieters lose weight are Monavie RVL Dietary Supplement Capsules, RVL Nutrition Shake Mix and RVL Snack Bars.
MonaVie RVL Premier Weight Solution Program
MonaVie's RVL Premier Weight Solution Program is designed to help you lose weight. Program instructions include consuming an RVL meal replacement shake for breakfast and lunch and consuming a 500 to 600 calorie dinner. Low-calorie RVL snack bars are available for between meal snacking. RVL Dietary Supplement capsules are taken with your morning and afternoon snack. Dieters are also instructed to exercise at least 30 minutes on most or all days of the week.
Key Weight-Loss Ingredient
The MonaVie website lists AcaVie as the key weight loss ingredient in the RVL Dietary Supplement and RVL Nutritional Shake Mix. MonaVie claims that AcaVie is the purest and most potent form of acai berry available and is supposed to help reduce body fat. According to MayoClinic.com, acai berries may be a good source of antioxidants, but their weight-loss and health benefits have not been proven. The clinic also reports that acai berries are a good source of fiber and heart-healthy fats.
Nutritional Content
To help facilitate weight loss, the Monavie RVL Snack Bar and Nutrition Shake Mix are designed to be used with a sensible diet. The Snack Bar has 200 calories, 7 g of fat, 24 g of carbohydrates and 10 g of protein. One 54.6 g scoop of RVL Nutrition Shake Mix has 190 calories, 4 g of fat, 29 g of carbohydrates, 12 g of fiber and 18 g of protein.
Potential Weight Loss
The MonaVie website states that dieters can lose 1 to 2 lbs. per week while following their weight loss program. The amount of weight loss will depend on program adherence, the amount of weight the dieter needs to lose, exercise participation and dietary habits. Benefits of weight loss include reduced stress, better sleep, improved cardiovascular function and cholesterol and blood sugar maintenance.
Weight Loss Tips
Individuals wanting to lose weight need to burn off more calories than they consume. To lose 1 lb. of fat, you must create a deficit of 3,500 calories. According to the American Heart Association, adopting healthy eating habits and reducing daily caloric intake by 500 calories can help meet a 1 lb. per week weight-loss goal. The Association also reports that a good weight-loss plan includes performing 30 to 45 minutes of moderate physical activity nearly every day of the week.
Considerations
The U.S. Food and Drug Administration issued a letter to MonaVie in 2007, reprimanding the company for marketing products that violate the Federal Food, Drug, and Cosmetic Act. According to the FDA, MonaVie marketed its products as drugs and the products were not found to be safe and effective. Consumers with allergies should also be aware that the RVL Nutrition Shake Mix contains milk, egg and soy; the snack bar contains milk and soy. Consult you doctor before beginning any weight loss program.