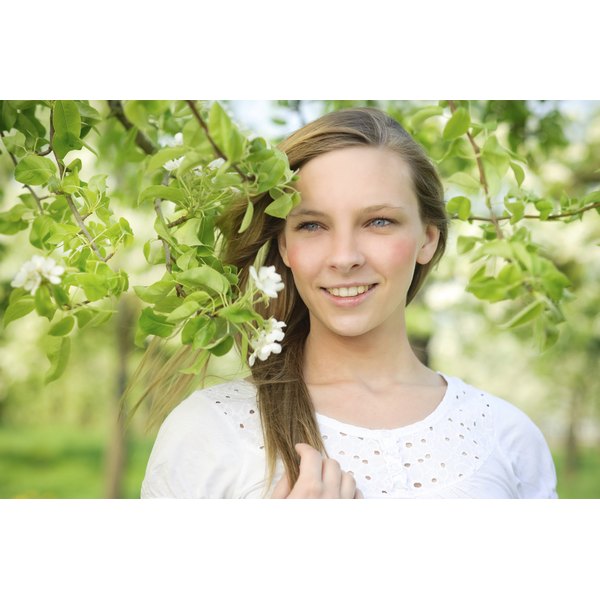 As you get older, your skin may lose its natural glow and start to look dull and tired. This can begin at an early age, but fortunately it can easily be treated at home with the right skin-care routine.
What Makes You Dull
Though the rest of your body is still energized and ready for anything, the blood flow to your skin and your body's natural exfoliation process both start to slow down at the age of 30. So does your skin's oil production, which can leave your skin looking dry and rough. Your skin can also look patchy, as not all of your skin shows signs of aging at the exact same time.
Brighten Up
To restore your natural glow, exfoliate once a week with an at-home peel that contains alpha hydroxy acid or salicylic acid, and always moisturize afterward. Use a mild salicylic acid cleanser or one containing retinols daily, but avoid using both a cleanser and peel that both contain salicylic acid within one hour of each other. Ginseng, rosemary, vitamin A and vitamin C are all beneficial ingredients in skin-care products when revitalizing your skin, while mineral oil, petrolatum, SD alcohol 40, isopropyl myristate and isopropyl palmitate should be avoided. Always test new skin-care products on a small patch of skin just in front of your ear to make sure it won't cause irritation.