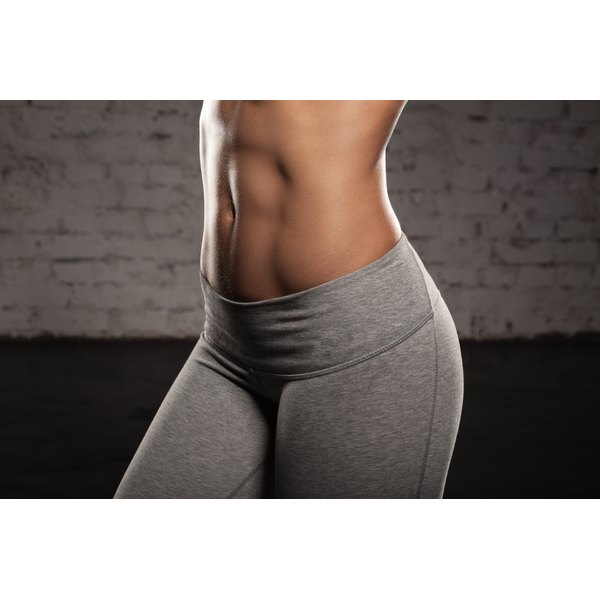 The Ab Circle is a fitness device designed to provide a cardiovascular workout from the home. The product consists of a swivel stand mounted on a base unit equipped by handlebars. By placing your knees on the stand and holding onto handlebars, you can pivot your lower body from side to side.
Considerations
The number of calories burned through exercise depends on a variety of factors, including your body weight and the amount of effort you expend. The Ab Circle comes equipped with three resistance levels, allowing you to increase the difficulty of the exercise if needed.
Benefits
For a person weighing 155 pounds, the light aerobic exercise required by the Ab Circle will expend 352 calories over the course of an hour. For a person weighing 190 pounds, that number increases to 431.
Warning
To lose weight, it is important that your caloric intake remains less than the number of calories you burn. The makers of Ab Circle recommend using the product in conjunction with a reduced-calorie diet.