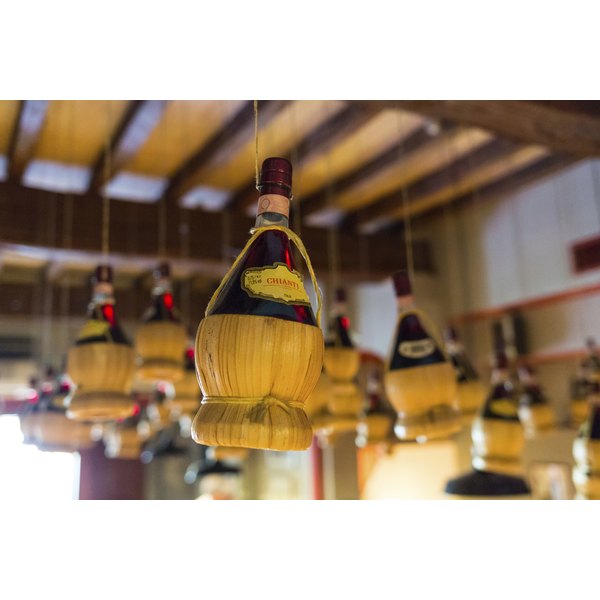 Chianti -- a strong, bold red wine -- provides about 100 calories in a 4-oz. serving, depending on the percent of alcohol in the wine, according to AnneCollins.com. Consume Chianti in moderation. Men should drink no more than two drinks a day, while women should consume only one.
Tip
Chianti Wine has per 100 gram serving according to the nutrition facts provided by the USDA Food Composition Database.
Health
The antioxidants in red wine may protect the lining of blood vessels in your heart, according to MayoClinic.com. The resveratrol in red wine may help prevent damage to blood vessels, reduce "bad" cholesterol and prevent blood clots. Drinking too much can cause health problems, including liver disease, certain cancers and high blood pressure, according to the Centers for Disease Control and Prevention.
Amount
Regular Chianti Classico must have at least 12 percent alcohol, according to the Chianti Classico Wine Producers Association. Chiantis typically range from 13 to 14.8 percent alcohol, according to WineReviewOnline. According to the Huffington Post, to determine the calorie content of a glass of wine, multiply the alcohol percentage by the ounces of wine in a glass, and multiply the result by 1.6. A 5-oz. glass of wine with 14 percent alcohol will have 112 calories.
Fun Fact
Chianti comes from the Chianti region of Tuscany, Italy, according to WineIntro. Wines from other areas sometimes use the name on their labels.