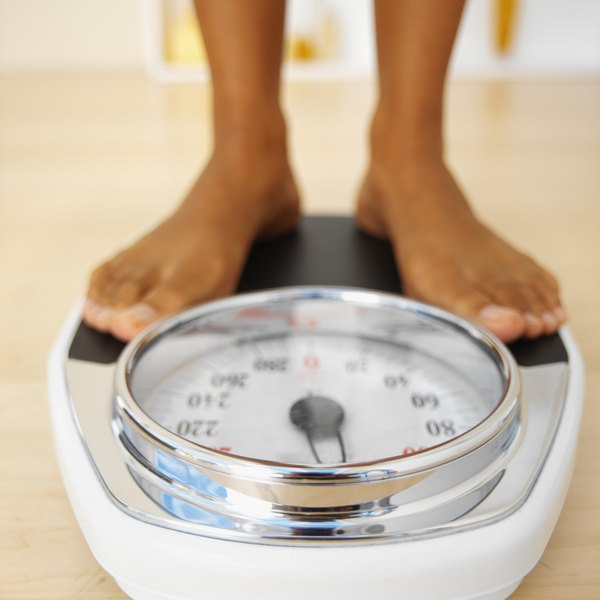 CLA, or conjugated linoleic acid, is a fatty acid found in dietary sources such as milk and red meat. This particular fatty acid appears to have special properties that make it helpful in promoting weight loss. For this reason, CLA is used as a weight-reduction supplement. Tonalin is a brand of CLA that claims to be safe and highly effective.
Tonalin Claims
The Tonalin website notes that the company's brand is a market leader in CLA sales. The company claims research demonstrates that its product has proved to reduce body fat by up to 10 percent, in addition to helping maintain lean mass – yet there are no references to this study on the website. The website also claims that the proprietary manufacturing process results in the highest quality CLA on the market.
Short-Term Effectiveness
Two 12-week studies show that CLA may be effective in the short term for reducing body fat mass on humans. The first 12-week study published in 2000 in "The Journal of Nutrition" found that CLA may reduce body fat mass in humans when used at a dose of 3.4 grams per day. This study also notes that doses higher than this seemed to have no additional effect on weight loss. Another study published in "Nutrition" in 2012 found that grade 1 obese Chinese subjects lost weight over a three-month period using CLA, with no apparent adverse effects.
Long-Term Effectiveness
Studies that have tested CLA over longer periods of time also show it to be effective. A 2004 study published in "The American Journal of Clinical Nutrition" tested the effect of CLA for one year on overweight adults who adhered to no dietary restrictions. The conclusion was that CLA was able to reduce body fat mass in these individuals. A 2007 study published in the "British Journal of Nutrition" that tested CLA on overweight adults also found a reduction in body fat mass, particularly in the midsection. The study also noted that CLA was well tolerated.
Modest Results
Although the effectiveness of CLA for weight loss has been confirmed in multiple human studies, it should be noted that the amount of body fat and weight lost is relatively small. A 2007 study published in "The American Journal of Clinical Nutrition" examined 18 different studies related to CLA's effect on body fat. The conclusion was that CLA produces only a modest decrease in body fat doses when given in doses of 3.2 grams per day.
Brand Considerations
The studies performed on CLA did not specify any particular brand. Each of these studies, however, seemed to have a similar conclusion: CLA is modestly effective in promoting weight loss. It is unlikely that each of these studies are using Tonalin CLA. You will likely see similar results using any reputable brand of CLA. Whether Tonalin is more effective than other brands cannot be said with any certainty because no side-by-side clinical trials have been performed on this matter.