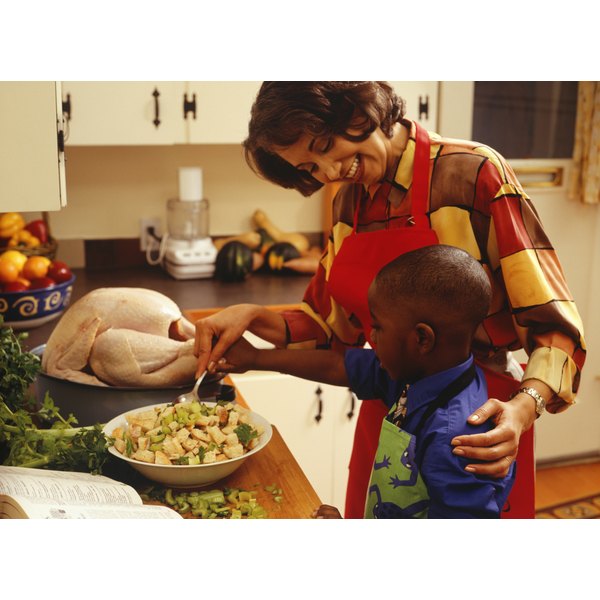 When counting their blessings on Thanksgiving Day, many Americans forget to count their calories. In a single meal on this holiday, most adults exceed their entire daily caloric intake as outlined by the USDA.
USDA Dietary Guidelines
The USDA recommends that an adult over 18 consume between 1,600 and 3,000 calories per day depending on age, gender and activity level. Eating the right types of food and staying within the correct caloric range helps maintain health and minimizes the chances of contracting chronic diseases.
Thanksgiving Calories
The average adult consumes 3,000 calories and 229 g of fat in one Thanksgiving meal, reports the American Council on Exercise. A 160-pound person would have to run at a moderate pace for four hours, swim for five hours or walk 30 miles to burn off a 3,000-calorie Thanksgiving Day meal. Furthermore, that figure swells to 4,500 calories when the entire day's feasting is considered.
Healthy Tips
With some slight modifications, Americans can still enjoy their favorite Thanksgiving foods without the unnecessary calories. For example, Ohio State University suggests using nonfat milk in mashed potatoes and not eating the turkey skin, which contains much of the meat's fat. In addition, ABC News recommends portion control and scheduling a 15-minute walk, which burns 100 calories.