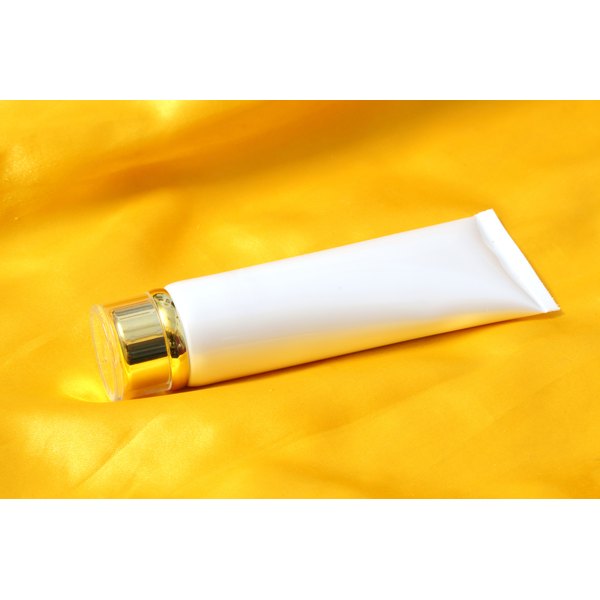 Anusol Cream is a topical corticosteroid, anti-inflammatory and anti-puritic water washable cream. Anusol cream goes under the generic name of hydrocortisone as well as the brand name ProctoCare-HC Cream. It is an effective treatment for rectal conditions such as hemorrhoids and rectal fissures. Anusol Cream absorbs quickly and has a vanishing base that will prevent the product from staining clothing.
Function
According to Drug.com, "Anusol Cream works by depressing the formation, release and activity of different cells and chemicals that cause swelling, redness and itching." Anusol Cream contains bismuth oxide, zinc oxide and balsam Peru. The astringent and antiseptic effects of bismuth oxide protect and soothe mucous membranes and raw surfaces. Zinc oxide is also an astringent and an antiseptic; that absorbs skin moisture, decreases friction and the growth of certain bacteria. Balsam Peru contains cinnamic and benzoic acids that promote epithelial cell growth.
How to Use Anusol Cream
To apply Anusol Cream, clean and dry the affected area and apply the product according to your doctor's instructions. According to Medicine.ie, apply Anusol Cream at night, in the morning and in the afternoon as well as after each bowel movement. Anusol Cream should not be inserted in the rectum. You should wash your hands immediately after using after this product.
Side Effects
Side effects of Anusol Cream may include burning, itching and mild irritation or dryness at the area applied, along with rectal pain, bleeding or an infection. An allergic reaction is a rare but serious side effect and it is a medical emergency. Symptoms may include a rash, hives with itching or swelling of the face, mouth and tongue or throat. In addition there may be shortness of breath and difficulty breathing. Seek immediate medical attention if you experience any of these symptoms while using Anusol Cream.
Precautions
Before using Anusol Cream it's important to talk your doctor about any medications you are taking including over the counter or herbal products. Discuss your medical history to include any medical conditions you may have such as diabetes, stomach or intestinal problems or diarrhea. Talk with your doctor about the use of a stool softener to help to lessen the symptoms and discomfort of the condition.
Warning
Anusol Cream should not be used if you are allergic to it. Do not use Anusol Cream if you have a rectal abscess, a blockage or a perforation of the bowel or rectum. Do not use Anusol Cream with out informing your doctor if you are pregnant, breast feeding or planning to get pregnant. Check with your doctor about taking any vaccines while you are using Anusol Cream.