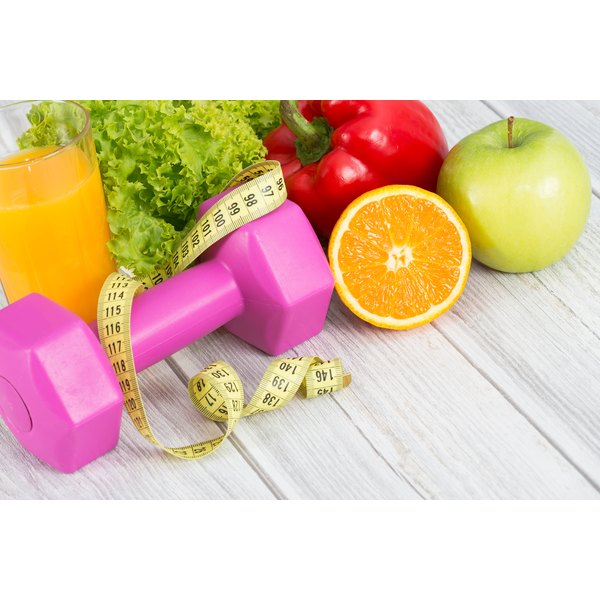 What to Look For
Look for a cleanse that has been used successfully and is regarded as safe by doctors or nutritionists. The Master Cleanse diet consisting of lemon juice, cayenne pepper and maple syrup has helped some lose weight fast. If you are purchasing a cleanse online, look for user reviews. By reading what others have to say about a product, you can better determine whether the cleanse will work for you. Look for cleanses that use natural ingredients. If you follow a cleanse that you can make at home, you will save money.
Common Pitfalls
See a physician before starting any cleanse. Whenever you do a cleanse, you can expect to run low on nutrients. Take vitamins during this time, because your body will not be getting the necessary vitamins from food. Cleanses are used for immediate weight loss, but weight loss will be harder to maintain long term. The Master Cleanse diet is one diet that lacks proper nutrients. If you have a physician's approval, and you start the Master Cleanse diet, you should take vitamins to supplement the nutrients your diet lacks. Crash diets can slow down your metabolism, cause heart palpitations, dehydration and lead to heart attacks if done too often, said Dr. Isadore Rosenfeld, a professor of clinical medicine at Weill Cornell Medical College.
Where to Buy
Many cleanses can be made from ingredients you can buy at a grocery store. Jessica Simpson and Giuliana Rancic have made tea cleanses popular. The 14-day Ultimate Tea Diet can be purchased online. Dr. Mark Ukra and Sharyn Kolberg have created a special diet plan that uses tea to increase metabolism and suppress appetite. Instead of purchasing the Ultimate Tea Diet, you could buy a box of caffeinated tea from the market. The diet asks the user to drink four cups of tea a day with three light meals.
Cost
You can find directions to some diets online, others will require you to purchase a book. You can find the Ultimate Tea Diet online on Amazon.com. The cost is relatively inexpensive. You can save by purchasing used diet books online. You can also find the book at Barnes and Noble locations across the country. The David Kirsch 5 Day Kit is expensive, sold for around $170 online as of 2010.
Comparison Shopping
To save money on a cleanse you must shop around. If your cleanse comes in a kit, try finding the product on Amazon.com. If you need to purchase a book, shop on Amazon, Ebay, and purchase a used book instead of a new one. Following a cleanse that uses common ingredients will also save you money.
Accessories
It is important to stay hydrated when on a detox diet. The body can go longer without food than it can without water. When you follow a cleanse you will not get the daily nutrients your body requires, take supplements or vitamins to keep your body healthy. Vitamins can be purchased at the grocery store, pharmacy, or GNC.
Insider Tips
While you are cleansing, you will feel very weak. It will be hard to function properly. You will feel dizzy, hungry and tired. It is not wise to operate heavy machinery while on a cleanse. Start your cleanse on a Friday evening, so that you can rest at home over the weekend. Trying to work while cleansing is not easy, and your work may suffer.