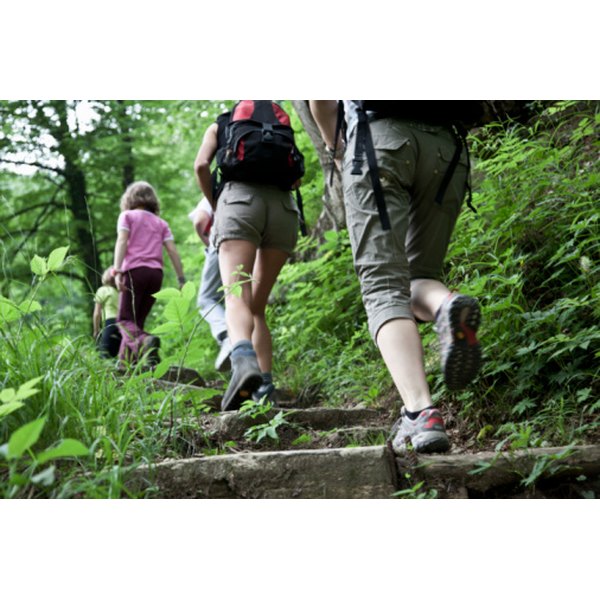 The end of the school year marks not only the beginning of summer but the beginning of parents' annual challenge to keep children active and entertained for the duration of the summer months. Fortunately for parents in and near the Quad Cities, plenty of activities are available--both outdoors and indoors--to suit children of varying age levels and interests.
Outdoor Day Camps
For parents who want to keep their kids occupied throughout the day, day camps are a solution, and the Quad Cities have several to offer. Bettendorf, Iowa, Parks and Recreation provides two outdoor programs in Middle Park, one for 5- to 8-year-olds and the other targeted to children aged 9 to 12 years. YMCA's Camp Abe Lincoln offers several programs for children ages 4 to 10, and you can choose to enroll your child for one week or the whole summer.
Performance Day Camps
The Quad Cities also offer programs for musically inclined children and kids interested in theater. Rock Camp USA provides two-week sessions for children aged 8 to 18 years who are interested in rehearsing and performing music; it even gives them a chance to record a compact disc of their dress rehearsal. Davenport Junior Theatre offers children 8 to 18 the opportunity to be involved in the Summer Repertory Program, which presents short plays and interactive songs at libraries and parks.
Sports Camps
The area has plenty of opportunities for athletic kids to practice their skills. Augustana College offers several volleyball camps: a general camp for junior high-aged players and specialty camps for high school students. Meanwhile, St. Ambrose University has several sessions throughout the summer for boys and girls who are interested in basketball, football, soccer or volleyball.
Other Camps
If your child has a hobby or interest besides sports or theater, plenty of other options are available to keep her active. Camp Abe Lincoln offers a range of overnight camps for children aged 6 to 14, and they give participants the opportunity to learn such diverse skills as archery and canoeing. Rock Island County Extension has more than 20 themed summer day camps for children, including sewing camp, astronomy and rockets camp, and cooking camp.
Other Activities
The Quad Cities also offer kid-friendly activities and programs in addition to day and overnight camps. The Family Museum gives children and parents the opportunity for hands-on learning, and a variety of parks and outdoor areas are settings to spend a less structured day with children.