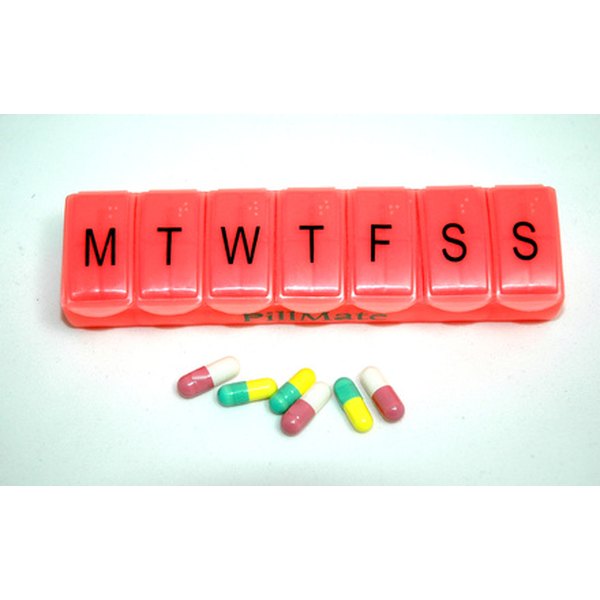 Cymbalta is commonly prescribed for the treatment of depression, fibromyalgia and anxiety disorder. One of the side effects of taking Cymbalta can be loss of appetite or weight loss, according to Cymbalta.com. After you stop taking Cymbalta, you may experience changes in your weight once you regain your appetite. An improved appetite associated with improved mood may result in increased weight after taking an antidepressant, notes MayoClinic.com. Adopt healthy eating habits and engage in regular exercise to keep extra pounds at bay and lose additional weight after taking Cymbalta.
Manage the calories you eat. Avoid overeating by recording your meals using an online food journal like LIVESTRONG's MyPlate. Watch your calorie intake for a week to see your average. Lose about 1 lb. per week by subtracting 500 from your average to calculate your daily calorie goal.

Consume a diet of lean proteins and complex carbohydrates to aid in weight loss, according to MayoClinic.com. Eat lean proteins like skinless poultry, beef, fish, eggs, soybeans and other legumes to help build muscle and increase metabolism. Consume complex carbohydrates like whole grains, vegetables and fruits that digest slowly and help you feel fuller while eating less.

Keep healthy snacks handy so they are easily accessible. Fill your kitchen with fresh fruits, vegetables and nuts so you have healthier options when you get the urge to snack.

Eat clean and avoid processed foods. Stay away from pre-seasoned, packaged, and high sodium canned goods that encourage weight gain, notes BBC News. Stick to whole foods in their natural form.

Exercise regularly. Perform strength training at least three days per week to build muscle which helps you burn more calories per day. Include compound exercises like lunges, squats and push-ups that work multiple muscle groups to burn more calories in less time, notes Bodybuilding.com.

Engage in cardiovascular activity three to five days per week to burn stored body fat. Take a group fitness class, walk on the treadmill, jog outside or bike. Change up your cardio choices often to keep your body constantly responding.