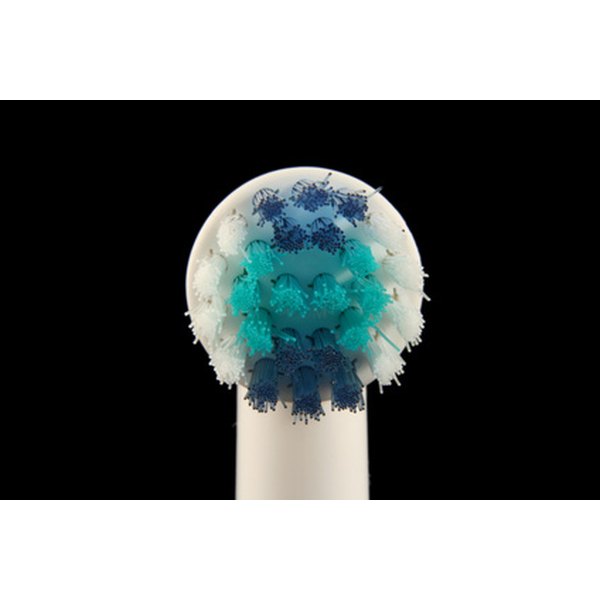 What to Look For
According to Electric Toothbrush Review, sonic brushes can produce sound waves, vibrating water molecules in your mouth for a more effective clean. To gauge your brush's power, check how many brush strokes a minute the toothbrush offers compared with the most powerful one on the market. An ultrasonic toothbrush should produce 30,000 to 40,000 brush strokes a minute, according to site Electric Toothbrush Reviews. In comparison, normal electric toothbrushes only offer 3,000 to 7,500 brushstrokes a minute.
Other features to look out for include a built-in two minute timer to tell you when your session is up, a UV sanitizer that kills any bacteria which may grow on your brush head when it is not in use, and a pressure sensor to prevent you from brushing too hard. In addition, when choosing a sonic toothbrush you should ask yourself who it's for. For children, a smaller version is preferable, and some brushes have been designed especially for kids.
Common Pitfalls
A sonic brush is a powerful appliance, so make sure that it comes with a good battery life. One of the most efficient on the market is the Oral-B ProfessionalCare SmartSeries 4000, which according to Which? magazine, offers a battery life of up to two weeks. The best brushes to go for are ones that come with a recharging base so you do not need to change the batteries. In addition, a sonic brush is an investment, so make sure it comes with a 12-month warranty.
Where to Buy
Large drug stores sell a selection of electric and sonic brushes. However, there are also some great deals to be found on the Internet. Online from retailers often offer sonic brushes for half the price as their high-street competitors.
Cost
According to site Electric Toothbrush Review, sonic brushes cost between $100 and $170 depending on the brand. However, shop around online, and you could find some real bargains; just make sure the appliance still comes with a 12-month warranty. In addition, to save money, you can buy one appliance for the whole family with multiple brush heads.