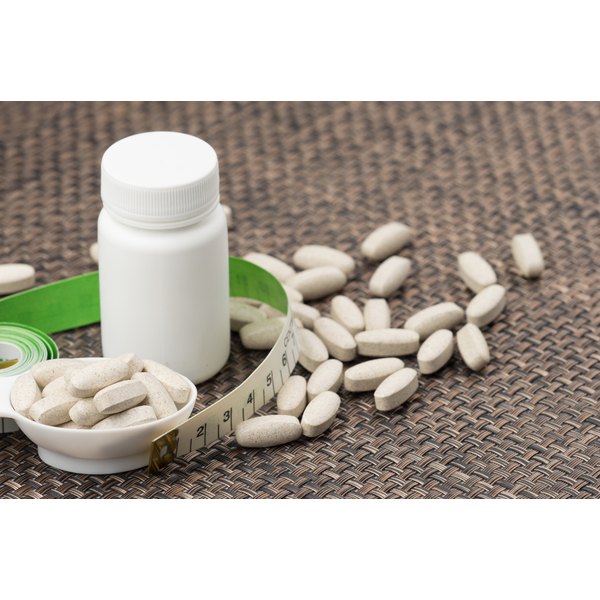 The Standard Process Cleanse is a type of supplement product that was introduced by the company in 2002. The product is meant to help detoxify the body as well as help jump start a person's weight loss goals. Some ingredients found in the Standard Process Cleanse include juniper berry powder, apple pectin, cayenne pepper, dandelion and black radish root. Before you do any type of cleanse diet, it is important to first speak to your doctor.
Purchase the Standard Process Cleanse. You can look for the product in a nutritional supply store or buy the supplement online directly from the manufacturer. Each bottle contains 150 capsules.

Take seven capsules of the Standard Process Cleanse. You will take your first dose on an empty stomach in the morning. You should wait approximately half an hour until you eat.

Repeat the dose another two times over the course of the day. You will take two more doses of seven capsules. This means that you'll consume a total of 21 capsules of Standard Process Cleanse diet pills over the course of the day.

Eliminate any foods high in fat or sugar from your diet while doing the Standard Process Cleanse. For the first two weeks, you should eat mostly fruits and vegetables. After the first two weeks, you can start to incorporate lean proteins, low fat dairy products and whole grains.

Drink a lot of water. To stay hydrated while you attempt to lose weight on the Standard Process Cleanse, consume 64 oz. per day of water.

Use the Standard Process Cleanse in conjunction with the Standard Process Complete line of nutritional shakes. As a meal replacement for your diet, you can consume one to two of the shakes per day.

Warnings

Keep in mind that all claims made by Standard Process for the Cleanse have not been evaluated by the Food and Drug Administration.