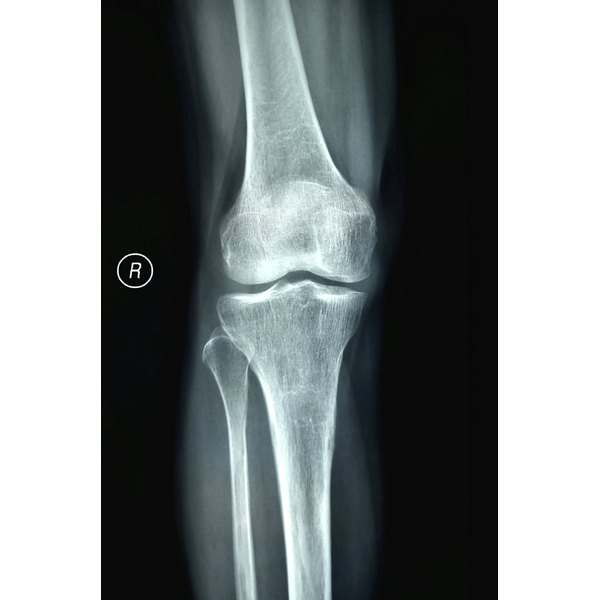 MSM is a chemical found in plants, animals and humans that is also used as a dietary supplement primarily to treat joint pain and arthritis. Although studies have been inconclusive regarding its effectiveness, MSM may hold promise to help treat inflammation, as well as other disorders, including skin conditions and allergies.
Identification
Methylsulfonylmethane is a sulphur compound found in small amounts in your spinal fluid and blood, as well as in grains, fruits and vegetables. Although scientists aren't clear as to the role MSM plays in your body, other sulfur compounds help build the proteins found in your hair, muscles and tissues. Heat and dehydration destroy MSM, which is one reason it's often found in concentrated supplements of tablets, liquids, capsules or powders.
History
Veterinarians have used MSM for decades to treat pain in horses and other animals. In the 1980s, Dr. Stanley W. Jacob of Oregon Health Sciences University in Portland and Robert J. Herschler, a biological chemist and inventor, teamed to create MSM supplements. Together they hold 12 MSM patents and have authored the book "The Miracle of MSM: The Natural Solution for Pain."
Benefits
In addition to its use in treating arthritis, MSM may relieve gastrointestinal problems, muscle pain and allergies and boost the immune system, according to Drugs.com. It has some anti-microbial effects against Giardia lamblia, Trichomonas vaginalis and various other fungal species.
Professional Insight
A randomized, double-blind, placebo-controlled clinical trial conducted at the Southwest College Research Institute in 2006 found that supplementation with 3 g of MSM twice a day over 12 weeks resulted in a significant decrease in arthritic knee pain. A 2004 study at the Nizam Institute of Medical Sciences in India tested a combination of glucosamine and MSM and found that the drug combination was better at reducing pain and swelling and in improving the function of joints than the individual agents alone. Researchers looking at MSM's potential treatment for allergies published their results in 2002 in the "Journal of Alternative and Complementary Medicine." The research showed that supplementation of 2,600 mg for 30 days was helpful in reducing symptoms of seasonal allergic rhinitis. A study published in the "Journal of Cosmetic Dermatology" in 2008 found that MSM combined with silymarin was also able to reduce the symptoms of rosacea.
Warning
MSM can cause bloating, indigestion, constipation or diarrhea, problems concentrating, fatigue, headache and insomnia. Avoid taking MSM if you're on a blood thinner. There is no recommended dietary allowance for MSM or sulphur, which MSM contains, and thus no safe or toxic levels of MSM are known.