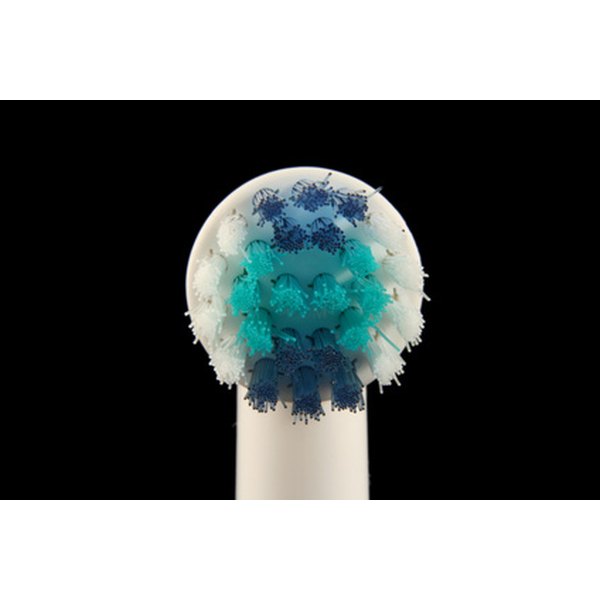 What to Look For
Sonic toothbrushes are different from standard electric toothbrushes because they vibrate from side to side instead of spinning and pulsating the way spinning brushes do. While studies at Consumer Reports show that manual and electric toothbrushes clean equally well, sonic toothbrushes may come with extra attachments that floss, deep-clean and massage. There is also evidence that these types of toothbrushes aid in fighting gum disease and in motivating people to brush their teeth.
Common Pitfalls
Sonic toothbrushes vibrate at 30,000 brush strokes per minute, and that can be uncomfortable for some people. If that is a concern, pick a sonic toothbrush that has a safe start mode, which will ease you into it. Care must be taken to brush gently and with moderation. Too much invigoration may irritate oral tissue. Brush heads come in different sizes, so pick one that will accommodate the size of your mouth. Bristle grade is another important factor when shopping for a sonic toothbrush. Bristles should not be so soft that they don't clean effectively, or so hard that they irritate the mouth.
Where to Buy
Sonic toothbrushes are widely available in retail stores and online. The advantage of visiting a pharmacy or department store is that you are able to physically see and touch the product before purchasing it. minimizing the chances of having to return it.
Online is convenient if you have time constraints and you want to comparison-shop without the legwork. Online sites such as Consumersearch.com allow you to read reviews and compare prices, including shipping and handling. The disadvantage of purchasing online is the inconvenience of waiting for the product to arrive and the process and expense of returning it if you're not satisfied.
Cost
Prices for sonic toothbrushes range from $15 to $240. Sonicare Essence E5300 retails for $54 at Walmart and has an angled head and deep-cleans between teeth. Consumersearch.com has the Sonicare Flexcare priced at $124, and it features a two-minute timer. The Oral B Vitality is a no-frills option priced at $18 at most retailers. The Crest Spinbrush is the most affordable, retailing at most drugstores for $8.
Comparison Shopping
Sonicare Essence E5300 rated high on Walmart.com. Sonicare Flexcare was voted best for small mouths, and Oral-B Vitality tested well for plaque removal on Consumersearch.com. Another brand that consumers found easy to find and inexpensive is Crest Spinbrush Pro Clean Sonic, but it uses batteries, not electricity. The more features you desire--timers, massage, auto-shut off and attachments--the more expensive the toothbrush will be.