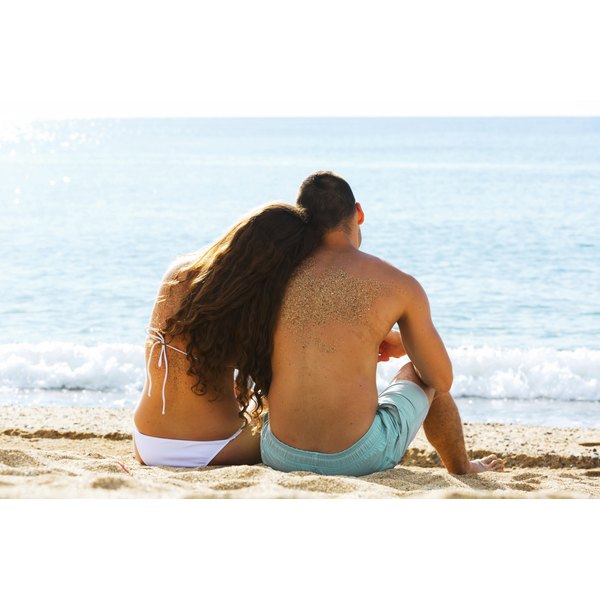 According to the Centers for Disease Control and Prevention, a child born to a teen mother is more likely to have behavior problems, chronic medical issues and lower proficiency scores upon entering kindergarten. He is at risk of being incarcerated as a teen or young adult and of dropping out of school and parenting a child at a young age. In 2006, U.S. teen mothers, ages 15 to 19, gave birth 435,436 times. Of greatest concern, however, is the high rate of infant mortality among these babies.
Infant Mortality
The infant mortality rate describes the number of infants who die before their first birthday. In 1970, the infant mortality rate was 20 deaths per 1,000 live births. In 2003, it had dropped to 6.9 deaths per 1,000 live births. While infant mortality rates have dropped over the last three decades, according to the U.S. Department of Health and Human Services, the U.S. is still only ranked 27th among nations considered industrialized.
Teen Risk Factors
In 2007, the March of Dimes reports, teen birth rates began to increase after they had been declining. More teens give birth in the U.S. than in most other developed countries. In 2006, more than 10 percent of babies born in the U.S. were born to mothers under 20. Several risk factors unique to teens contribute to higher infant mortality rates among babies born to teenage mothers. First, teens are more likely to continue smoking throughout a pregnancy, increasing the risk of low birth weight, premature birth, complications during pregnancy and sudden infant death syndrome (SIDS). Second, teens are more likely than older women to have a sexually transmitted disease. Chlamydia, syphilis and HIV all carry serious risks for the baby during pregnancy and after birth. Third, teen mothers, more often than mothers over 20, give birth prematurely, putting the infant at higher risk of mortality. Fourth, "regular and early prenatal care," says the March of Dimes, is least likely to occur among teens, who often receive late--or even no--prenatal care.
Statistics
In 2005, the infant mortality rate for babies born to mothers under 20 was 10.28 deaths per 1,000 live births compared to the average of 6.86 deaths per 1,000 live births for all births. The statistics look even grimmer when the age of the teen mother is under 15. In 2006, babies born to teen mothers under 15 suffered an infant mortality rate of 16.4 deaths per 1,000 live births. That same year, the infant mortality rate for babies born to mothers of all ages was 6.8 per 1,000.
Prevention/Solution
Many programs are in place to help prevent or reduce infant mortality, including Medicaid, Healthy Start, State Children's Health Insurance Program, public health campaigns and medical research targeted toward reducing birth defects, SIDS and premature birth. The National Campaign to Prevent Teen and Unplanned Pregnancy's mission is to "improve the well-being of children, youth, families, and the nation by preventing unplanned and teen pregnancy," according to their website. This campaign works toward teaching personal responsibility, increasing the use of contraception and providing education for teens.
Considerations
A specific area of concern is low birth weight (LBW). Babies with LBW are at particularly high risk of dying, and babies born to teen mothers are much more likely to have LBW. Pregnant teens can reduce the risk of LBW by eating a healthy diet, remaining physically active, avoiding smoking and second-hand smoke, maintaining a healthy weight themselves, managing stress, getting regular prenatal care, consuming foods with iron and folic acid and staying off drugs and alcohol.