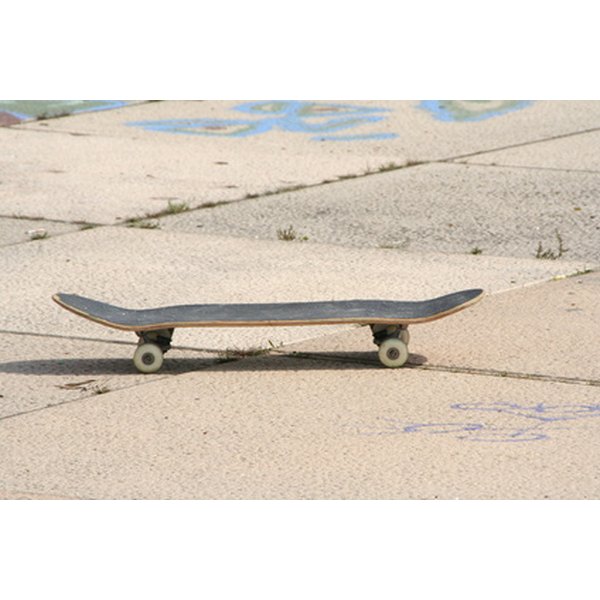 What to Look For
Always buy Vans shoes new, not used from a thrift store. Differentiate between skate shoes and casual walking shoes, the former of which are sturdier. Men's, women's and kids' styles are all available, all of which may either be slip-on or laced.
Common Pitfalls
New Vans shoes are generally quite sturdy, and skaters may need to break them in by wearing them for a few days. Vans last at least a few years, so if you are a young person who has not yet finished growing, buy your Vans shoes a size or a size and a half too big so you can grow into them.
Where to Buy
Some Vans may be available at an athletics store, as well as some department store, but Vans are most often found in skate shops that also sell skateboard accessories. These stores allow shoppers to try on shoes to make sure they fit and are comfortable, but Vans are often cheaper if you buy them from an online store.
Cost
Discount online shoe stores offer the lowest prices on Vans shoes, but may also charge for shipping and handling. Customized styles are generally more expensive than generic styles. For example, if you buy lo-fi Vans at a department store, they will most likely be cheaper than hi-tops sold in a boutique.
Comparison Shopping
Slip-on Vans are beneficial for anyone on the go. They do not necessarily require socks, but are not ideal for skateboarding. For skating, wear socks with lo-top Vans with shoelaces. If you're not a skater, you can still wear any style of Vans for casual walking. If you have a favorite band, you can get custom Vans with band logos on them.
Accessories
Shoelaces are basically the only accessory that can go along with a pair of Vans shoes. Fat laces are popular among skaters, and there are a variety of colors and patterns that can replace any pair of shoes. Vans also sells matching socks. Slip-ons do not need accessories of any kind.
Insider Tips
Classic Vans shoes have a two-toned checkerboard pattern. If you want to wear a pair of Vans that will be recognized as such, these are the Vans to purchase. Some Vans also have Velcro straps, making them easier to tighten. Expect to wear one pair of Vans as casual shoes for at least two years.