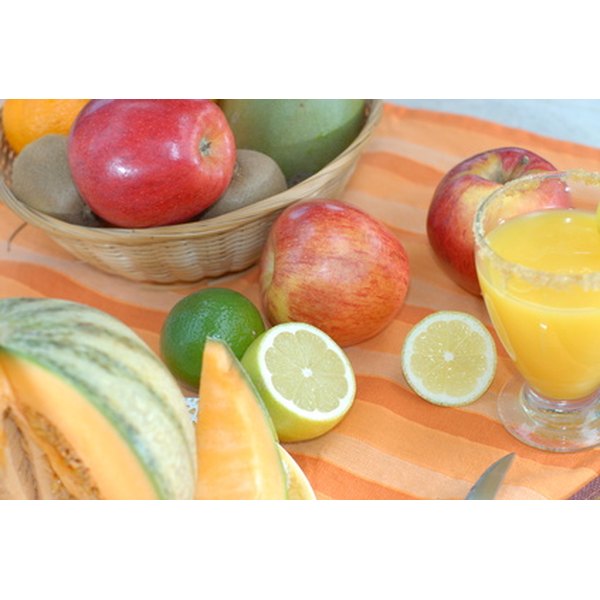 The Institute of Food Technologists and the American Dietetic Association approve and accredit undergraduate nutrition programs throughout the United States. Students wishing to pursue degrees in the fields of nutrition and food science in South Carolina have a number of colleges and universities to choose from. Each offers very different programs to serve students based on their concentration, goals and tuition requirements.
Types of Nutrition Majors
Undergraduate students who want to pursue degrees in nutrition in South Carolina can take a number of educational tracks. At Clemson University, the Food Science & Nutrition School provides students with two concentration options: Food Science & Technology and Nutrition/Dietetics. The Food Science & Technology program, the only one of its kind in the state, puts an emphasis on developing science for the distribution of foods. Meanwhile, a bachelor's degree in human nutrition at Winthrop University offers undergraduates three levels of concentrations to pursue: dietetics, food management and nutrition science.
Program Features
There are features that differentiate each pursuit within each South Carolina college or university that offers nutrition programs. Students enrolling in Winthrop University's Human Nutrition program's food management concentration, for example, will likely pursue careers in food systems administration, while those focusing on nutrition science may go on to pursue graduate degrees in the medical field. Clemson University provides its nutrition undergraduates the opportunity to study abroad during the summer in Brussels, Belgium, where tours of the country are coupled with education in its culinary history.
Coursework
In order to receive a bachelor's degree in nutrition, undergraduate students must complete a specific amount of coursework within their major. The types of courses may vary based on concentration, but there are a number of courses that most universities in South Carolina will require, such as Clemson's "Principles of Human Nutrition" and South Carolina State University's "Human Nutrition." Other courses that may be required for specific concentrations include Clemson's "Food Preservation & Processing" and Winthrop University's "Nutrition Through the Lifespan."
Costs
Nutrition course credit requirements vary at each university, as does the cost of tuition. In-state undergraduates at Clemson University can expect to pay $12,346 for tuition in the 2010-2011 school year, while out-of-state residents' tuition is $27,858. For in-state students attending Winthrop University, the cost per semester in 2010-2011 is $6,088, while out-of-state students pursuing the same degree pay $11,446 per semester.
Graduate Pursuits
A number of South Carolina universities provide graduate coursework under the nutrition umbrella. Clemson University's Food Science & Nutrition Program offers both master's and doctorate programs. Graduate students may go on to pursue careers in food safety, food microbiology or food engineering.