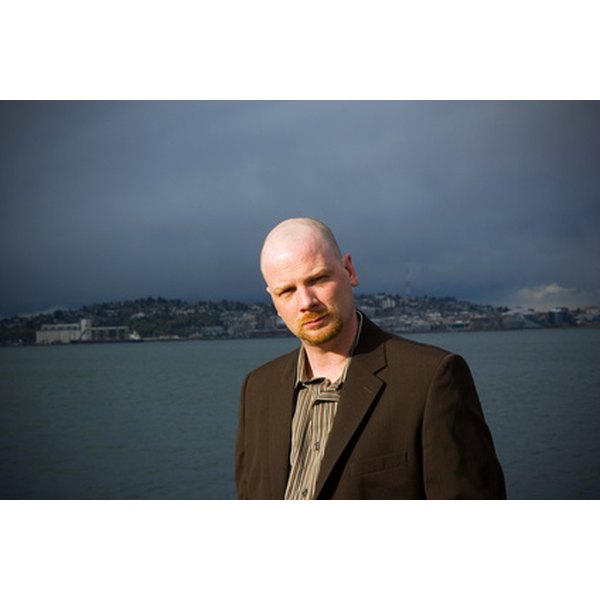 Nizoral shampoo has become one of the leading hair loss treatments, despite its lack of an official approval from the United States Food and Drug Administration. Nizoral is often referred to as one of the "Big Three" hair loss treatments, alongside the two FDA-approved products Propecia and minoxidil. Nizoral does have independent clinical data to verify its ability to serve as a useful hair loss treatment, which separates it from the vast majority of hair loss products on the market.
Function
Nizoral is marketed and sold as an anti-fungal dandruff shampoo. The active ingredient in Nizoral, ketoconazole, has been around since 1981, which exceeds the length of drug patent laws. Any company is free to use ketoconazole in its products, making it financially irresponsible for one company to pay the high costs associated with receiving FDA approval for ketoconazole as a hair loss treatment.
Potential
Shortly after it appeared on the market, word spread regarding the ability of ketoconazole to act as a hair loss agent, which led to independent researchers conducting tests. One of the studies most often cited was conducted by the Department of Dermatopathology of the University of Liège, Belgium. The study, which appeared in the periodical "Dermatology" in 1998, concluded that subjects using a ketoconazole shampoo showed nearly identical improvement in hair size and follicle improvement as subjects using two percent minoxidil.
Benefits
A leading cause of androgenic alopecia, which is often called pattern baldness, is a hormone known as dihydrotestosterone, or DHT. DHT will attach itself to the hair follicles and shrink them in size, which prohibits the ability to grow new, healthy hair. This is true for both men and women. Nizoral interferes with the body's ability to produce DHT.
Types
There are two versions of Nizoral available. In the United States, a one-percent ketoconazole version is sold over the counter, while a version containing two percent ketoconazole is available by prescription.
Considerations
One reason Nizoral is popular as a hair loss treatment is its ease of use. Unlike Propecia or minoxidil, which must be taken daily, Nizoral needs to be used every third day.
Side Effects
According to the FDA, the most common side effects of a ketoconazole shampoo is mild irritation, itching or a change in the dryness or oiliness of the hair and scalp.