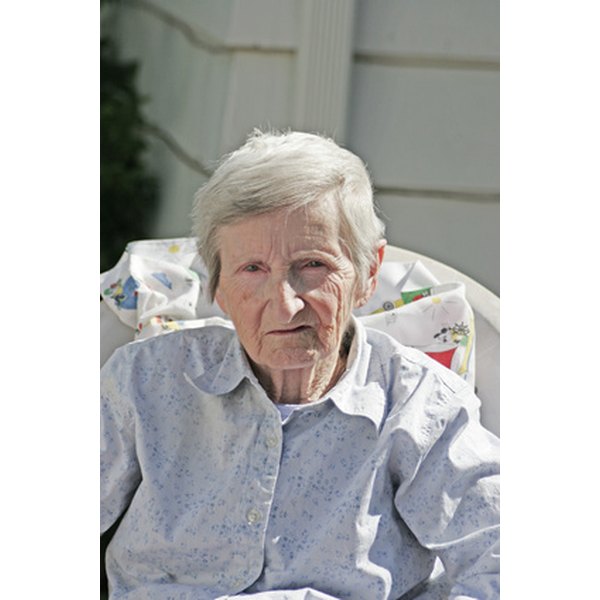 Wrinkles are a part of aging. But when you expose yourself to too much sun, use tanning beds and don't care for your skin properly, you can increase these effects. In fact, according to the University of Maryland Medical Center, even a small amount of ultraviolet light can cause the skin to wrinkle.
Lowers Self-Esteem
Wrinkling of the skin can cause you to look older and feel bad about yourself. This damage to your self-esteem can make you avoid social situations or family events. You may also not go for jobs that you want because you're unhappy with how you look and afraid of what others will think of you. This may be one reason that plastic surgery is so popular among aging women.
Premature Aging
Exposing your skin to UV lights such as tanning beds or sunlight can cause you to speed the aging of your skin. In fact, the UMMC says these effects have usually occurred by the time you reach 20. According to the UMMC, sunlight damages the collagen fibers of your skin, and this causes the structure of your skin to change. In addition, this damage of collagen fibers sets off a negative chain reaction of the skin. The UMMC says that when collagen is damaged, an enzyme called metalloproteinase is made, which can cause even more damage to the skin. Also, when the skin is damaged, it can cause an increase in oxidation, which can also increase wrinkling. Your skin can become severely damaged. The effects of smoking and not properly caring for your skin can increase this look of premature aging. Premature aging can affect you at any time if you haven't cared for your skin.
Negative Facial Expressions
According to Skin Care Physicians, each time a facial muscle is used, it causes a groove to develop beneath your skin layers. This causes your skin to lose elasticity. In fact, Skin Care Physicians reports that if you perform exercises to help keep yourself looking young, this increases the depth of the wrinkles on your face. These effects can cause you to have expressions on your face that you don't even realize you have. Some people who suffer from aging skin on the face can have a sad look; others have an angry look. If these looks bother you, you could see a plastic surgeon or dermatologist.