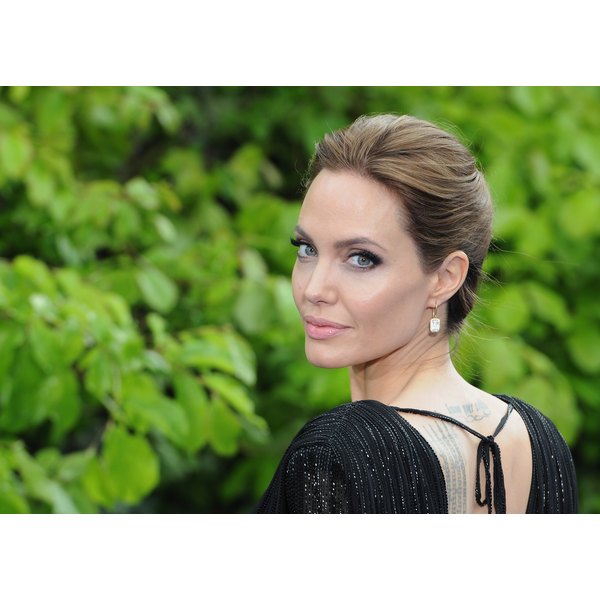 Angelina Jolie is opening up about being diagnosed with Bell's palsy last year, saying she believes it happened because she wasn't taking care of her health.
"Sometimes women in families put themselves last, until it manifests itself in their own health," Jolie tells Vanity Fair magazine in their September 2017 cover story. The 42-year-old mother of six explains she is fully recovered from the disease after choosing to treat it with acupuncture.
According to the National Institute of Neurological Disorders and Stroke, Bell's palsy is a form of "temporary facial paralysis resulting from damage or trauma to the facial nerves." Because of this facial dysfunction, some people mistakenly think they're experiencing symptoms of a stroke.
The actress also talked about other physical changes she has been dealing with, including dry skin and extra gray hairs: "I can't tell if it's menopause or if it's just been the year I've had," she says.
Jolie entered menopause early after surgically removing her ovaries in 2015, two years after she decided to undergo a double mastectomy in 2013.
The director split from husband Brad Pitt in September of 2016. He subsequently admitted alcohol played a huge role in the demise of his marriage.
Despite undergoing so many difficulties over the past couple of years as far as her physical and emotional health is concerned, the humanitarian remains positive and shares a strong message.
"I actually feel more of a woman because I feel like I'm being smart about my choices, and I'm putting my family first, and I'm in charge of my life and my health. I think that's what makes a woman complete," Jolie told the magazine.
We couldn't agree more.