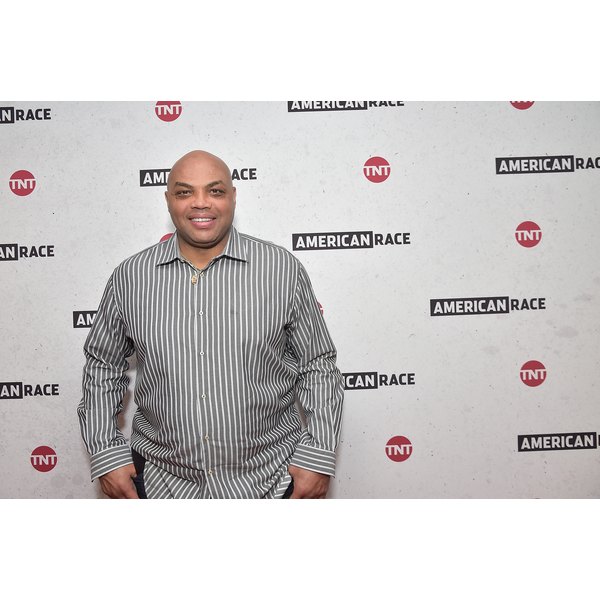 As the NBA season wraps up, commentator Charles Barkley knows exactly where he's going to spend his vacation: on a "fat farm."
"I'm taking the next six weeks to get my fat ass in shape," he said live on air Friday night during Game 4 of the NBA Finals, according to People.com. "[I won't be] around anything. So I don't drink, I gotta eat healthy and I gotta work out. So I'm disappearing until I see y'all. I'm being serious. I'm being very serious."
Barkley added that he's embarrassed "about how fat he's become" in addition to being "lazy and unhealthy."
This isn't the first time Barkley, 54, sought out a diet plan after expressing discontent over his weight. Back in 2016, he lost 27 pounds in 10 weeks with the help of Weight Watchers. He initially lost 14 pounds before joining the program, reports People.com, bringing the 350-pound, 6'6" former pro basketball player down to 336 pounds before Weight Watchers helped him lose the rest.
Even though Barkley seems intent on attending a "fat farm," he may be better served by a weight-loss resort where the focus is to help guests not only lose the weight, but also to maintain it.
For example, weight-loss wellness retreats like Cal-a-Vie in San Diego or Canyon Ranch in Tucson approach these weeklong stays as less of a boot camp and more of a lifestyle course. In addition to the nutritious gourmet meals, guests learn how to cook similar meals. Instead of solely taking fitness classes, they are also encouraged to do activities they could do anywhere, such as biking or hiking.
Furthermore, certain wellness resorts have integrative physicians, nutritionists, exercise physiologists and even licensed therapists on hand to provide tailored suggestions and support, which, according to the experts, is exactly what is needed if any of these fat camps, fat farms or weight-loss resorts are going to work.
"[Programs should incorporate] not just the physical experience, but the emotional, psychological and social experience both during and following the intervention," Paul J. Gatley, a professor of exercise and obesity at Leeds Metropolitan University, told CNN when asked if these retreats actually work.
That said, wherever the NBA legend decides to go to get his health back on track, we're rooting for him.