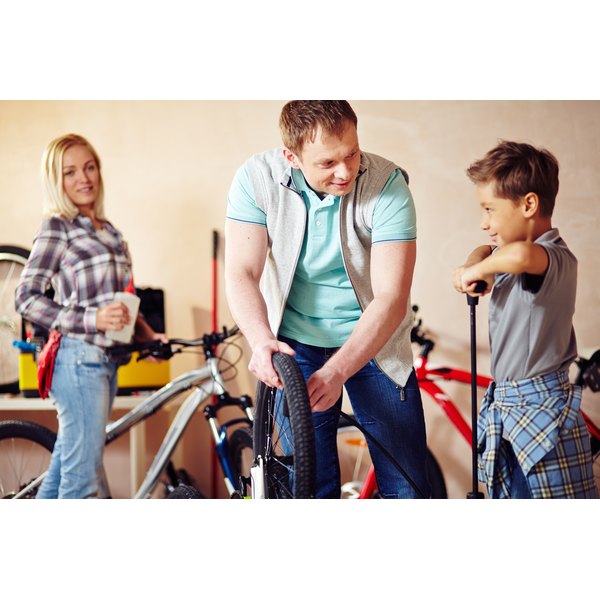 A good bicycle pump can save a lot of time and frustration. Most cyclists keep the pressure in their road bike tires high, which is between 100 and 120 psi. The best pump will last for years and make regularly checking pressure an easy, two-minute job. While a cheap bike pump may not get you very far, you can purchase a quality pump for under $50. When buying a pump, look for features that set the best bike pumps above the competition.
What To Look For
Purchase a floor pump with a sturdy base that you can hold in place with your feet. Many come with rubber tread on the bottom to prevent slipping. Look for a pump that has an integrated gauge on the base or near the handle -- this makes it easy to see exactly how much pressure you're at without having to stop during inflation. Steel is the strongest, longest-lasting barrel material, but aluminum is a good lightweight alternative.
Optional Features
A locking lever that creates an air-tight seal is a convenient feature to consider. This keeps the valve held firmly onto the stem during inflation. Tall pump construction is also helpful, especially if you're tall, to prevent bending over uncomfortably while inflating. Even if you're a roadie, consider choosing a pump that has an adaptive tip. This will give you the versatility to use your pump on both presta and schrader valves.