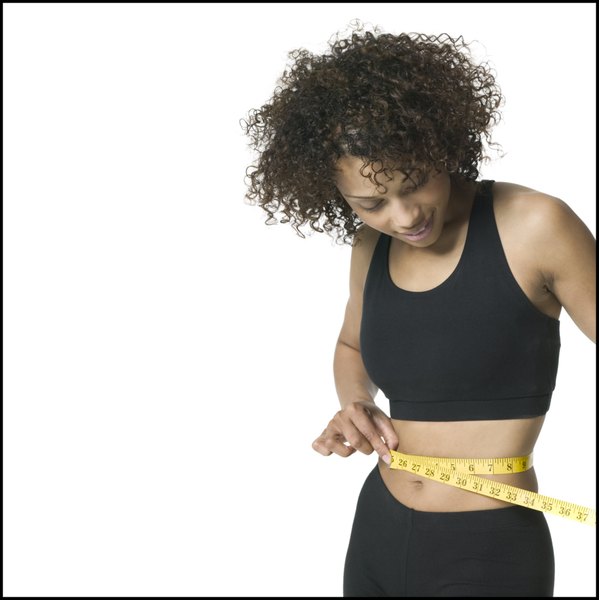 Rated among the top New Year's resolutions every year, losing weight occupies nearly everyone's to do list -- whether it's 5 or 50 pounds. The growing need to lose weight has created institutions beyond the gym to tackle this concern. If the wallet permits, weight-loss spas can be a great alternative to traditional diet methods, providing a myriad of different environments to meet the moods and personalities of its patrons. Many of these spa retreats afford residents a nice getaway while simultaneously addressing their weight-loss needs.
Group Therapy
If you need a little motivation to lose weight, it might help to visit the "Biggest Loser" resort in Ivins, Utah. Jillian Michaels may not be your fitness coach, but this resort is rated among the top in the country, utilizing such practices as intense boot camp exercises and group therapy similar to the successful NBC show's format. Participants work together in groups to engage in such activities as hiking, core strength training and cardio. After a full day of training, participants can enjoy the reward of an evening swim or time at the spa.
Weight Management Immersion
While some spas offer fancy meals and a resort experience, others keep the focus on teaching their guests the fundamentals of losing weight. The Duke Diet & Fitness Center in Durham, North Carolina fosters this environment with regular weigh-ins to manage progress with their residents. This spa employs a team of nutritionists, physicians and fitness experts to teach their residents how to employ healthy habits long term.
Lifestyle Change
Losing weight requires developing new habits, which often means a lifestyle change. The Hilton Head Health Institute in Hilton Head, South Carolina works with its participants to develop productive habits and a healthy lifestyle that can ultimately yield a lifetime of results. The institute also works with residents to focus on such challenges as emotional eating to determine the core of their weight-loss challenges. Their programs include a variety of activities ranging from mind and body yoga, aerobics, healthy cooking classes and more to prepare participants for life outside the resort.
Full Package
Some spa resorts function not only as a place to lose weight but also to enjoy a nice mini vacation. Canyon Ranch in Tucson, Arizona offers its guests great landscape with beautiful views and spa treatments, while offering rigorous training programs for weight loss. This spa focuses on interval fitness training to actively burn calories and carbohydrates. The atmosphere of the spa is that of mind and body connections through exercise and meditation. It offers a fully inclusive package to both lose weight and vacation in beautiful surroundings.