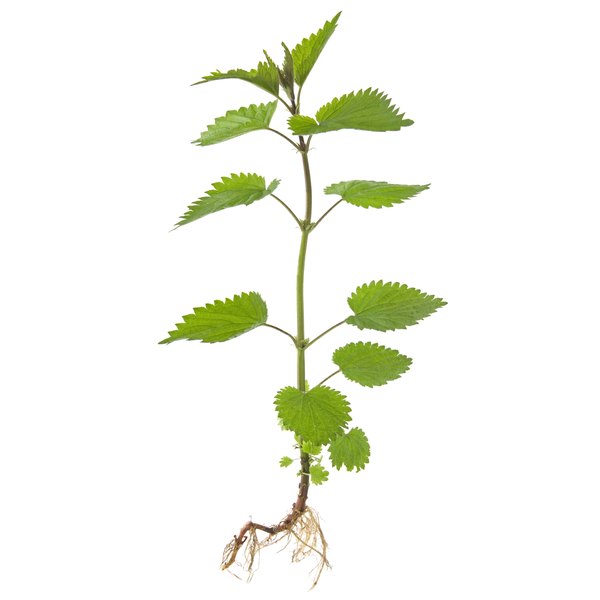 Nettle root, which is derived from the stinging nettle plant, has many applications as an alternative medical treatment. Today, the main use of nettle root is to treat benign prostatic hyperplasia, or enlarged prostate, according to the University of Maryland Medical Center. Studies have shown the herb can be effective at reducing urinary symptoms associated with the condition. Few studies have been conducted about the side effects of nettle root. However, in Germany, where the herb is widely used, no significant adverse effects have been reported, according to New York University's Langone Medical Center.
Gastrointestinal Side Effects
A small number of nettle root users may experience mild gastrointestinal distress, such as nausea or stomach pain or upset, according to the University of Maryland Medical Center.
Skin Reactions
When used topically, nettle root can cause a rash, typically because of an allergy or hypersensitivity to the plant, according to the University of Michigan Health System. Topical preparations of nettle root should never be applied to broken skin, and the plant itself should be handled carefully to avoid skin reactions.
Menstrual Cycle
It is possible that nettle root can interfere with a woman's menstrual cycle. In some cases, this may contribute to a miscarriage, according to the University of Maryland Medical Center. For this reason, nettle root is not recommended for use by women who are pregnant.
Other Concerns
Although no studies have proved conclusive and no significant problems reported, nettle root could possibly interfere with the effectiveness of certain medications, according to the New York University Langone Medical Center. These concerns, which are strictly theoretical, center on drugs for diabetes and hypertension, as well as sedatives and anti-inflammatory medications.