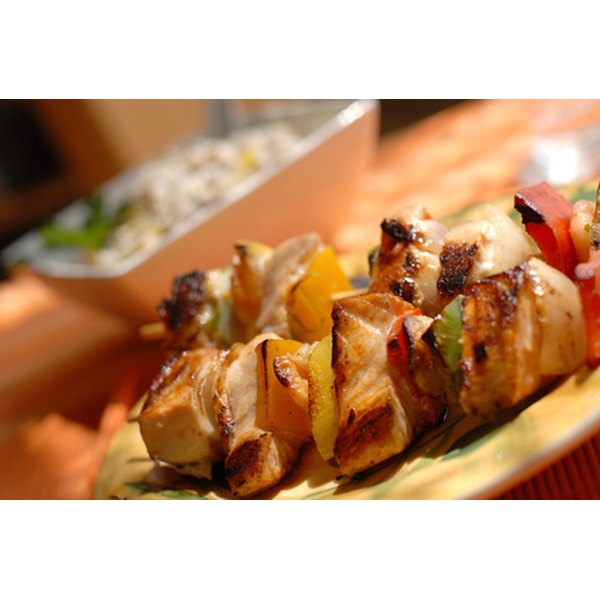 Lap Band surgery is a weight loss option for individuals who are obese and have difficulty losing weight in conventional ways. While Lap Band may not have the nutritional deficiencies like gastric bypass since no portion of the stomach is being removed, Lap Band still has certain nutritional requirements to keep patients healthy. Bariatric patients, or patients who have had Lap Band or gastric bypass, have to be monitored carefully to ensure nutritional needs are being met. Protein is a key nutrient in growth and development. Since calories are restricted after Lap Band surgery, it is essential that patients work to ensure a well-balanced diet with adequate protein.
About Lap Band Surgery
Lap Band surgery is a surgical procedure used to make the stomach smaller and aid in weight loss for individuals who are obese. Once a small band has been placed around the top portion of the stomach, the amount of food that can be consumed is greatly reduced. This helps reduce calories and promote weight loss. When any individual has surgery, protein needs are increased to promote healing and rebuilding of the cells. A Lap Band patient needs protein for healing but also for the enhanced feeling of satiety that protein can provide.
About Protein
Protein is a key nutrient in the human body. Every cell in the body contains protein. The body needs a steady supply of protein each day to help repair and rebuild. Without adequate protein intake, individuals may see an increased loss in muscle mass, strength and stamina.
Protein Requirements for Lap Band
The typical person requires about 0.8 g to 1.0 g/kg protein to maintain health. That is equivalent to about 20 to 25 percent of the typical diet. For patients who have Lap Band surgery, that percentage increases to at least 30 percent of the diet. While the protein requirement still remains around 1.0 g/kg, Lap Band patients consume no more than 800 to 1,000 calories per day. Since the total calories consumed are reduced, but protein needs do not increase, the total percent of calories consumed from protein becomes higher than in a typical diet. Lap Band patients typically consume at least 60 to 80 g of protein per day, depending on their weight.
Sources of Protein
Protein comes from a variety of sources, but the main source of protein is meat products. Most animal products contain at least 7 g of protein per ounce and that is how the majority of people meet their requirements for their day. Animal sources are not limited to beef and chicken but also include fish, seafood, eggs and all dairy products. Protein can also be found in non-animal sources. Foods like beans, legumes, tofu, nuts, seeds and soy products can also be great sources of protein. By combining a variety of protein sources, an individual can achieve adequate protein intake.
Achieving Protein Goals
The majority of the population has no problem achieving their protein requirements, but once an individual has had a bariatric procedure such as Lap Band, achieving protein requirements becomes more difficult due to difficulty consuming and digesting certain sources of protein. By choosing different sources of protein and preparing it in more easily digestable ways, Lap Band patients reach their protein goals. Using protein supplements such as protein shakes, protein powder and protein bars is one of the first suggestions for bariatric patients. These items are easier to digest and provide a large quantity of protein without a lot of calories. Patients can also choose meat sources that are ground or canned, such as tuna, chicken and ground beef or turkey. Dairy foods can easily be added to a patient's meal plan in addition to food items like beans, legumes and tofu and soy products to meet patient's protein requirements.