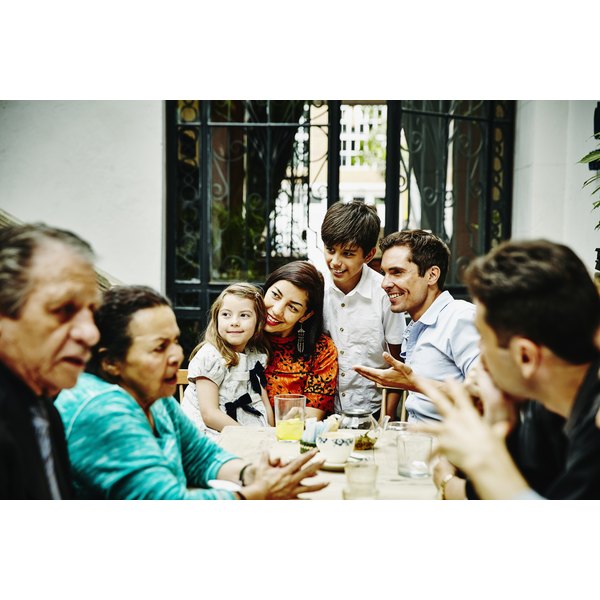 Food is one of the secrets to incredible health. Your body cannot be healthy without proper fuel. If you eat processed, packaged foods, your body will show it. You'll feel sluggish and uninspired, both physically and emotionally. However, if you eat whole, fresh, nutrient-dense food, your body, skin and soul will glow with health and limitless energy.
There are simple ways to make wiser food choices, and I recommend taking baby steps on your journey. Start slowly to avoid getting overwhelmed — just like with many things in life, you don't have to completely change direction overnight. Read on for some easy (and practical) tips to start eating cleaner today.
Tips for Eating Clean On-the-Go and in Restaurants
Eating on-the-go can seem like the antitheses of eating clean. Here are four practical tips that make clean eating on the go (and dining out) possible:
1. At restaurants, my go-to dishes are fish or chicken and veggies. I always ask for double veggies instead of rice, or veggies with brown rice, if that's an option.
2. Get sauces and butter on the side so you can put it on yourself, and use it sparingly. Eventually, you may not want sauces at all, as your taste buds get used to the natural flavors in food.
3. When you get salad, swap salad dressing for simple oil and vinegar.
4. Try to make your own snack bars to take with you instead of buying them. Store-bought snack bars pack in tons of calories and excess sugar. Use a clean recipe to make power-packed nutritional bars at home and bring them with you on the road. And if you must buy bars, follow these five easy steps to choosing a healthy nutrition bar.
Tips for Eating Clean at Home
When grocery shopping for home and work, your selections can vary depending on how far along you are on your clean eating journey. Just like I said earlier, it's all about taking baby steps and making progress. This will make the process easier and will help you succeed. Here are my key tips for eating clean at home:
1. If you're eating white bread and white pasta, try whole-wheat or whole-grain versions. If you're already eating whole grain, you can start the switch to gluten-free pasta, bagels and bread. Switch to corn pasta or rice pasta, and try to stay away from processed, carbohydrate-heavy foods.
2. Make zucchini noodles instead of pasta or use a collard leaf to wrap up a sandwich. It may sound boring I know, but that's only because we've numbed our taste buds with chemicals and sugar. Once you reawaken your sense of taste, you'll find the deliciousness in these natural recipes.
3. At the grocery store, fill your cart with lots of fresh fruits and veggies. Spend most of your time in the produce department or go to the farmers market for inspiration. You can use fruits and veggies for so many different things, from superfood smoothies to side dishes for meals. Let produce become the fragrant, colorful, nourishing foundation of your diet.
4. Instead of sour cream, swap in Greek yogurt, which tastes equally as good in recipes and dishes.
5. When a recipe calls for mayo, start using vegan mayo or just skip it entirely and use avocado instead, which is high in good fats and antioxidants.
Tips for Clean Eating with Kids
As a mama of two little boys who can be picky, I try to keep their plates full of interesting foods - and avoid freaking them out. I put fresh veggies and fruit out before dinner for them to nosh on with hummus. This is a great time to put out the healthiest foods because they are so hungry that they'll usually try anything!

1. One of the easiest ways to get superfoods into kids' bodies is by mixing Philosophie Superfoods with nut butter or honey and then spreading it onto everything from gluten-free waffles or toast to sandwiches or dipping sauce with fresh veggies or apples. For nut butter sandwiches, you can mash banana slices instead of jelly or jam, or slice strawberries and spread with the Philosophie Nut Butter.
2. For dinnertime, swapping cauliflower for mashed potatoes or white rice is a great trick. Nobody will notice the difference, and some might even prefer the highly nutritious cauliflower.
3. When it comes to dessert, we like to make our own to avoid the excess calories and sugar in most commercial preparations.
It can be challenging to eat clean, but by swapping out poorer quality, less nutrient-rich foods for healthier choices, you really make a difference that you can feel right away.
Every day, try to make small healthy changes. You will notice your complexion improve as you eat more veggies and fruit and eat less packaged and processed foods. You'll notice an increase in natural energy and a surge in happiness and determination. Drink water. Rest well. And remember to be patient with yourself and forgive any lapses! Nobody is perfect, and significant life changes take time to establish. It's a learning process, but one with great rewards. Start today with small steps, and watch your life transform!
Readers – What do you think? Do you eat clean? Why do you do it and how does it make you feel? If you don't eat clean, why not? Leave a comment below and let us know.
Sophie Jaffe is a certified raw-food nutritionist and raw-food chef. She's a member of the Yoga Alliance as an advanced teacher and is certified by the National Academy of Sports Medicine as a personal trainer. After managing a raw foods store in Hollywood which specialized in creating group cleanses, she became dissatisfied with the "one-size-fits-all" model of detox regimens and branched off to create her own company, Philosophie.