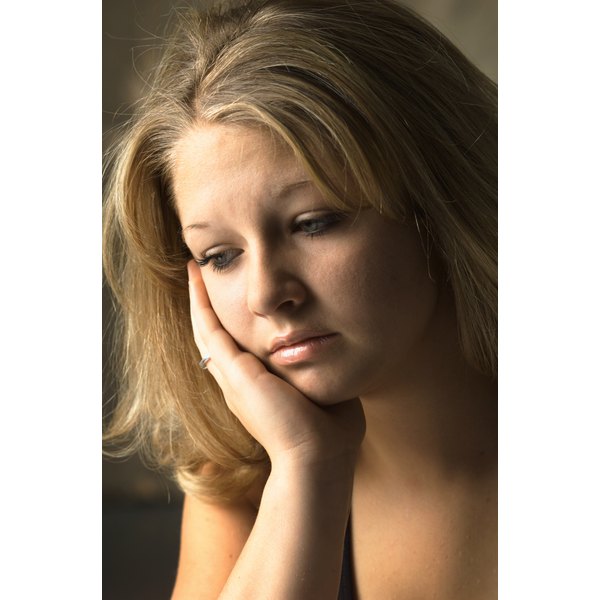 A sympathy card extends your message of condolences after the death of a family member or friend. When you want to write a sympathy card to a teenager, the situation demands careful consideration to ensure that your message shows both understanding of the teen's loss and support for the teen during the grieving process.
Learn the Details
Find out as many details about the situation as possible to help you write a personal and appropriate card, advises author and lecturer Helen Fitzgerald with the American Hospice Foundation. Learn about the teenager's relationship with the deceased and discover how the deceased died. The teenager's age, his relationship with the deceased and the nature of the death should all play into how detailed you make your message. For example, with a younger teenager, you might keep the letter vague, especially if the death was violent or unexpected.
How to Open
Strive to open the letter in a way that reaches out to the teenager and communicates that you care, recommends the Emily Post website. Avoid overused or inappropriate comments that could offend the teen or cause confusion. For example, telling the teen that the deceased "is in a better place now" may seem comforting to you, but the teen might not accept these words positively. Instead, use a direct sentence that communicates your sympathy, such as, "I'm so sorry for your loss."
Fleshing Out the Message
Add a sentence or two that communicates something personal to the teenager. If you knew the deceased, you could say something about your relationship and how much you will miss him. If you didn't know the deceased personally, you might mention positive attributes or stories you've heard. Grieving people often need to hear positive words and stories about a lost loved one to help establish the person's position in their personal history, Fitzgerald says.
Closing the Card
Wrap up the sympathy card with a sentence that communicates your support for the teenager. If you can think of something specific you can do for the teenager to provide assistance, mention it specifically in the card, recommends the United Methodist Church. Tell the teen you will follow up on your offer so he realizes your offer is genuine.