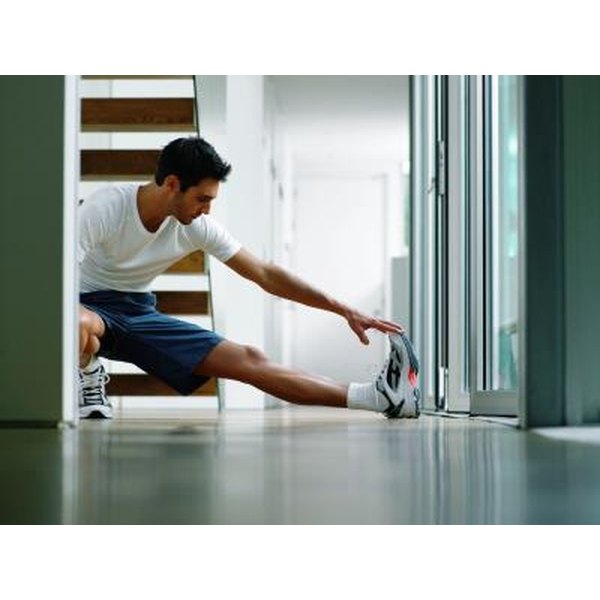 Gazelle Gliders look deceptively simple. Equipped with two handlebars and two non-skid platforms for your feet, you might think that all you do is hop on and glide away. But, with different hand positions on the handlebars and the option to change the resistance on one of the models, you can experience a total body workout. All three models -- Edge, Freestyle and Supreme -- fold flat for easy storage, are equipped with fitness and workout computers and can accommodate 250 to 300 pounds. Learn how to use your Gazelle for an effective low-impact workout.
Step 1
Watch the instructional video that came with your machine. Familiarize yourself with the workouts before you use your Gazelle.
Step 2
Warm up for 10 minutes by performing dynamic movements like jumping jacks, running on the spot or walking lunges.
Step 3
Hold on to the front bar as you step on your Gazelle. Move your hands up and grip the handlebars. Scissor your legs to mimic a walking motion. Glide for as long as you are able and work up to 15 to 20 minutes, at least three days a week, over time.
Step 4
Check out the Gazelle's computer screen that has a mileage gauge, calorie counter, odometer, clock and heart rate monitor. Track all of your progress with these features.