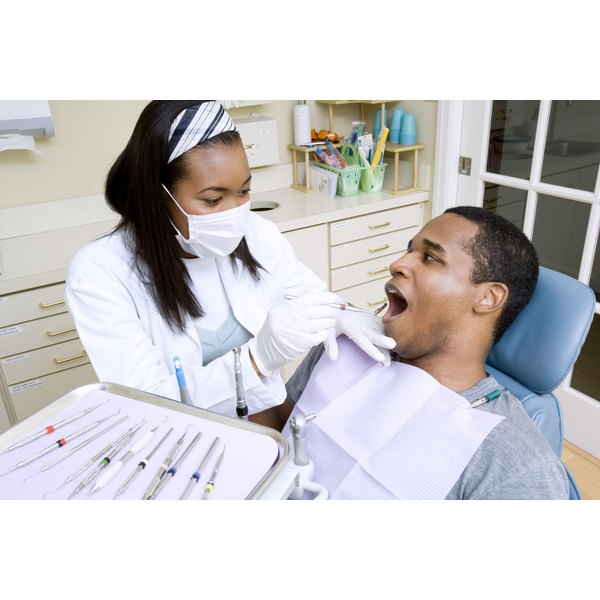 Partial dentures replace a portion of teeth that are missing in your mouth. Your dentist or prosthodontist places and affixes them next to healthy teeth that provide the support needed for them to stay in place. When dental partials break or are damaged, this can be an emergency for the wearer. Teeth are a necessity. We need them to eat, but to also face the world with a smile. If access to dental care is not possible, there are steps you can take to temporarily fix your dental partial.
Don't try to use super-glue products to repair your dental partials. They can cause toxins to enter your bloodstream, and they might cause allergic reactions.
Keep denture repair supplies handy. Use a proven repair product recommended by your dentist to repair your partials.
Purchase an FDA (Food and Drug Administration)-approved repair kit such as Den-Temp Denture Repair Kit. These are available at your pharmacy. This kit costs about $20.00 and contains six upper and six lower replacement teeth, professional denture acrylic resins, bonding adhesive, an eye dropper and sanding abrasive.
Repair your acrylic dentures with the Den-Sure Repair Kit. It is an FDA-compliant product that you can use to fix dental partial breaks or cracks or to replace loose teeth.
Don't rely on your home solutions as a permanent solution. Get your partials repaired by your dentist or by a competent denture repair service. Some of these services will repair your partials within 24 hours for a fee of about $100.
Tips
Keep a backup pair of dental partials in case yours are damaged or lost.