Peel the skin from the cucumber using a vegetable peeler. Peel it in long thin strips from top to bottom.
Use a knife to remove the round caps at the ends of the cucumber, if necessary.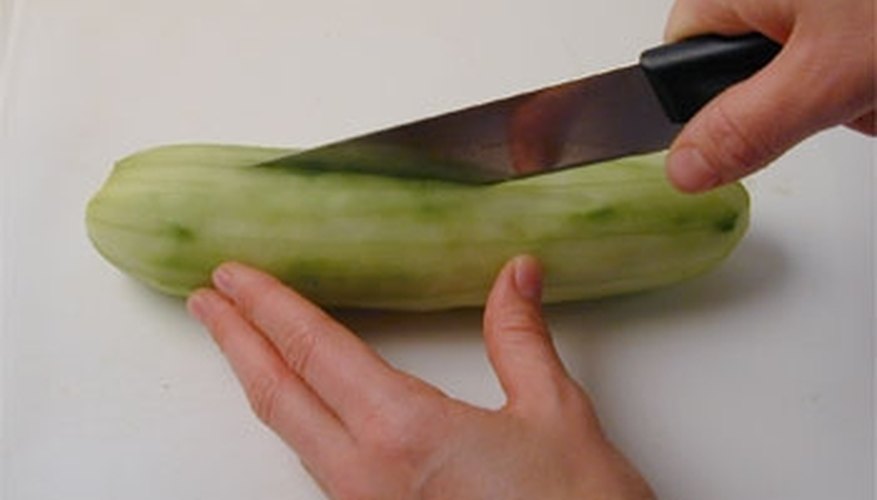 Slice the cucumber in half lengthwise.
Hold the cucumber half in one hand and a teaspoon in the other.
Use the bowl of the spoon to carefully scrape out the seeds in several gentle motions. Be gentle or the cucumber might break.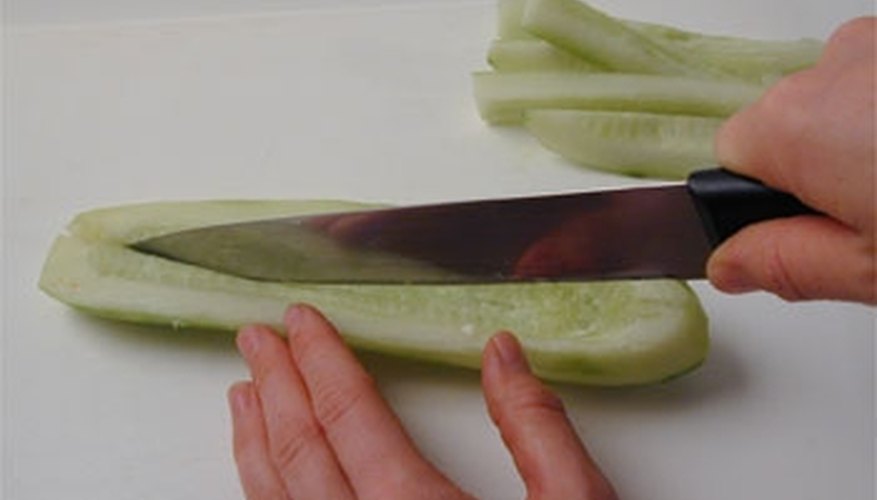 Cut the peeled and seeded cucumber halves to the desired size and use them as soon as possible. As soon as the skin is off, the cucumbers will begin to oxidize and turn soggy.