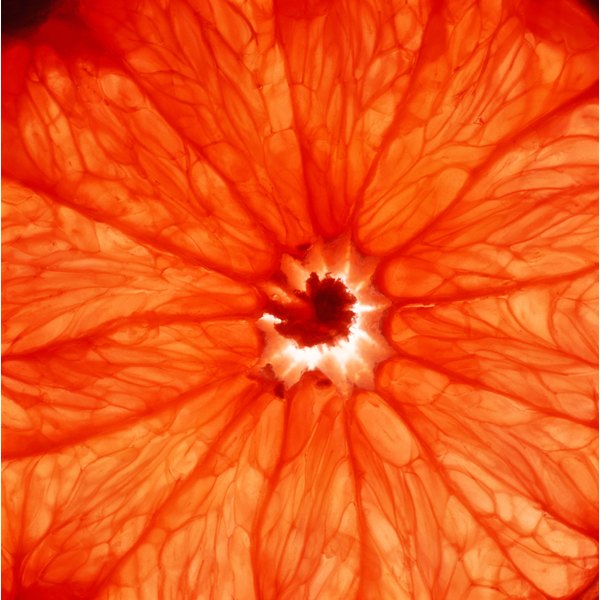 Yeast infections are caused by a fungus called Candida albicans and can occur in the vagina, mouth, stomach skin or urinary tract. Both olive leaf extract and grapefruit seed extract products are sold as antimicrobials to fight off various infections, including yeast infections. However, both olive leaf extract and grapefruit seed extract have potentially serious side effects, so consult your doctor before taking either to treat a yeast infection.
Olive Leaf Extract
You can take 250 mg to 500 mg of olive leaf extract three times daily as an antifungal, according to the University of Maryland Medical Center, or UMMC. Since a yeast infection is caused by a fungus, olive leaf may prove helpful in fighting if off. However, the UMMC does not specifically state that olive leaf extract can fight off yeast infections. A study published in "Mycoses" in April 2003 showed olive leaf extract capable of working as an antimicrobial with the ability to kill off Candida albicans in vitro. The results were promising but not definitive, however.
Grapefruit Seed Extract
Grapefruit seed extract products has antimicrobial properties with the ability to fight off yeast infections. But only grapefruit seed extract products that contain added chemicals can successfully battle infections, according to Donal O'Mathuna, a bioethicist and herbal researcher who analyzed grapefruit seed extract studies published between 1999 and 2009 for "The Irish Times." Grapefruit seed extract in its purest form--seeds and pulp--provides no antimicrobial properties. Many grapefruit seed extract products, however, contain added disinfectants and preservatives such as benzethonium chloride, and these chemicals are able to fight off yeast infections, according to O'Mathuna's review.
Other Treatment Options
Yeast infections are typically treated with with prescribed or over-the-counter antifungals. Traditional antifungal medication come in in the form of pills, creams, vaginal suppositories and tablets, oral rinses and oral tablets. In life-threatening cases of yeast infections, a doctor may prescribe an intravenous antifungal medication. Probiotics such as those in yogurt may also help battle yeast infections.
Warnings and Side Effects
Olive leaf can lower your blood sugar and blood pressure. If you take medications to treat diabetes or high blood pressure, consult your doctor before using olive leaf extract to treat a yeast infection or for any other reason. Grapefruit can interact dangerously with a long list of medications, including birth control pills, calcium channel blockers, statins, antidepressants and antihistamines. If you take any medications, ask your doctor or pharmacist if they are on the list of drugs known to react adversely with grapefruit; side effects may prove fatal. Benzethonium chloride, a chemical present in many grapefruit seed extract products, can induce collapsing, convulsions and comas.