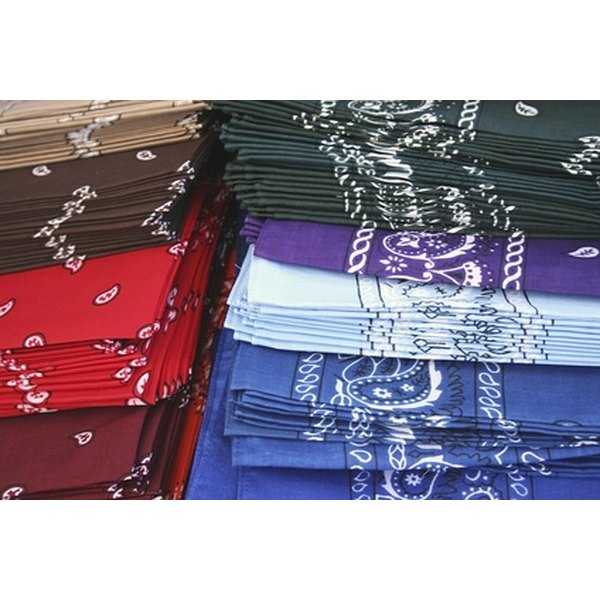 Summers are starting to get hotter, and some people enjoy being outdoors, regarless of the heat. These people need a way to stay cool, and one of the best ways is by cooling down the back of the neck. This will help drop the temperature of the entire body, therefore reducing the risk of heat stroke. Cooling neck wraps are great for construction workers, people working at fairs, outdoor lifeguards and other workers who get very hot at their jobs.
Cut a strip of material that is about three feet long and about four inches wide. You can use any print you like, as long as the material is cotton. This will allow water to soak into the material to wet the cooler beads and allow excess moisture to come out of the beads and the cloth.

Fold the material in half lengthwise and sew up one short end and the long side. Be sure the material is folded so the "good," or right, side of the material is folded in on itself. After the sewing is finished, turn the tube of material inside out, so the "good" side is on the exterior of the tube and the seam is on the inside.

Sew the tube about six inches from the closed end to leave a section of the neck wrap for tying. Pour about two to three tablespoons of cooler beads into the tube. Sew up a portion of the tube six inches from the open end then sew that end closed.

Soak the neck wrap in cold water for about 15 minutes. If you want a very cold neck wrap, soak it in ice water. The cooler beads will take on the water, causing them to swell and fill the tube. They will have a gel-like feel when they are full of water.

Remove the neck wrap from the water, place it on the back of the neck and enjoy. If you will be moving around, use the six inch ties on each end of the neck wrap to tie it to the neck. This will help secure the neck wrap as you move around.

Tip

Know the versitility of the neck wrap. It can be used around the head to help cool the body down, around the joints to aleviate pain from sprains, or it can be heated in the microwave to provide moist heat to the body.

Warnings

Don't leave the neck wrap in water for longer periods of time. This could cause damage to the neck wrap.