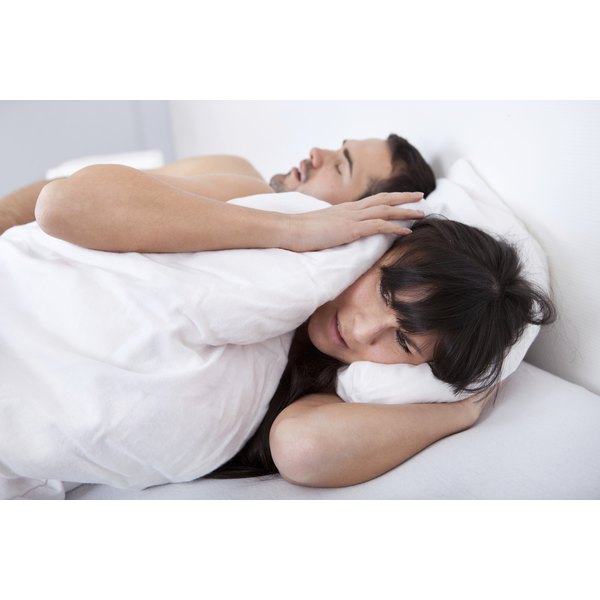 Snoring is a common problem, caused by a blockage of the nasal passages during sleep. Snoring can be a sign of a serious problem called sleep apnea, where you stop breathing for 10 seconds or more during sleep. There are two types of doctors who treat snoring problems: sleep medicine doctors and otolaryngologists (ear, nose and throat doctors).
About sleep medicine specialists
Sleep medicine doctors are specialists that treat problems such as sleep apnea, insomnia, jet lag and sleepwalking. After four years of college, four years of medical school, a one-year internship and three years in either an internal medicine or pulmonary medicine residency, these specialists undergo special training in sleep medicine.
About otolaryngologists
Otolaryngologists treat problems of the ears, nose, throat, and head and neck. These specialists undergo four years of college, four years of medical school, five years of specialty training, and then usually a two-year fellowship in one of seven sub-specialty areas (such as otology, head and neck or facial plastic and reconstructive surgery).
How doctors evaluate snoring
Most specialists will evaluate snoring through a thorough examination of the patient to determine the cause of the snoring. Nasal allergies, infections, physical deformity, inflamed tonsils or adenoids, and obstructive sleep apnea are all possible causes of snoring. A doctor may refer a patient to a sleep center for overnight evaluation.
Find an otolaryngologist
Use resources developed by the American Academy of Otolaryngology-Head and Neck Surgery to find an otolaryngologist near you. The AAO-HNS web site offers a search-able database to find a nearby specialist to evaluate your snoring.
Find a sleep medicine doctor
Search for a sleep medicine specialist through online resources from the National Sleep Foundation or the American Academy of Sleep Medicine. Both organizations have developed web sites that allow patients to search for sleep medicine specialists and sleep centers.