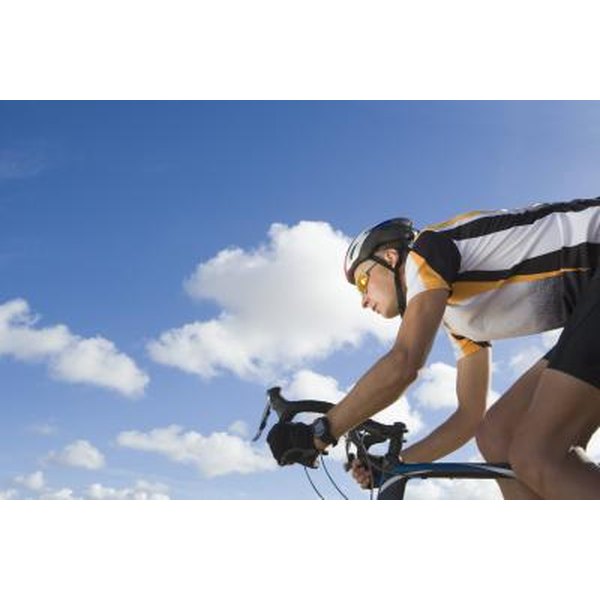 CatEye is a leading manufacturer of bicycle computers and its product lineup has models appropriate for use by all types of cyclists. There is a variety of features and pricing options among CatEye computers. CatEye's quick setup, ease of use and large, readable displays have made them a popular choice of cyclists.
Choose an Appropriate CatEye Computer
Before you purchase a CatEye computer, consider how you use your bicycle. Is it for recreation or do you ride for training and fitness? Are you a bike commuter? Your answers will determine the proper computer for your bike.
Features
All CatEye bicycle computers show the basic functions of speed, time and distance of ride, but beyond that, features are specialized toward specific types of riding. For example, if you are a commuter who rides a bike to work or for errands, you might consider the "commuter wireless," which displays estimated time of arrival and temperature. If you use your bike for training and fitness, the V3, which features heart rate monitoring, pedaling cadence, calorie consumption and 99-lap recording, might best suit your needs. For those who use their bike for recreational purposes, a basic CatEye computer such as the Mity 8 should be sufficient.
Set Up Your Cateye Computer
Once you have purchased the appropriate CatEye computer, it requires a two-step setup. The first step is to mount the computer on the bicycle frame. The second step requires inputting information so the computer will work with your bike. Most bike shops will install your CatEye computer, but the setup can be accomplished with a bit of technical skill and perseverance.
Mount the Computer
Attach a magnet to the front wheel, fastening a sensor to the front fork and mounting the computer's bracket to the handlebars. If your computer is wireless, it will save you the step of wrapping wires around your front fork and down tube.
Input Your Data
After the computer is installed, follow the directions on how to input the data to make it function with your bike. This will require entering your desired units of measurement--miles or kilometers, the odometer setting (if you want to carry over previously completed miles from an old computer) and your front wheel size. An accurate measurement of front wheel size is intrinsic to the computer's proper functioning, and you can accurately determine it from the chart in the instruction manual.
Test Your Computer
Once the computer is set up, test it by taking a ride on your bike.