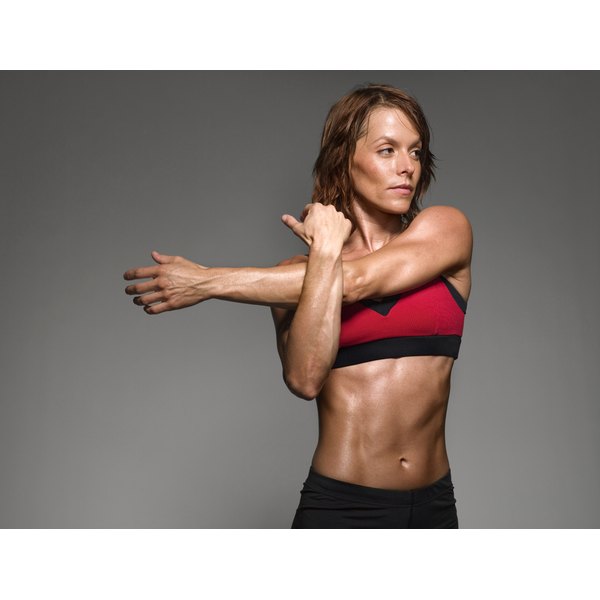 Phentermine (brand names Adipex-P and Ionamin) is a short-term weight-loss drug commonly prescribed in the United States. It curbs a patient's desire for food by boosting certain brain chemicals that affect appetite. While taking phentermine in any way other than is expressly recommended by your physician could have life-threatening consequences, a few techniques may safely increase the effectiveness of phentermine.
Increase physical activity, and follow a low-calorie, nutritious eating plan. Combining phentermine with an exercise regimen and a healthy diet can help facilitate the loss of up to 5 percent to 10 percent of your body weight within a year, according to the Mayo Clinic.
Use phentermine only as a short-term appetite suppressant. Using the drug for longer than three months at a time poses health risks, increases the body's tolerance and reduces the drug's effectiveness.
Change lifestyle issues that may be contributing to weight gain. Phentermine is most effective when used as a tool to enhance and support behavioral adjustments, such as eating more slowly, setting a meal schedule and avoiding cues that stimulate undesired eating.
Warnings
Avoid any attempts to increase phentermine's effectiveness by taking more than the prescribed amount or by taking it longer than advised by a physician. Fatal health complications may result.
Because little is known about the effects of combining phentermine with other weight-loss medications, doing so is not recommended, reports the National Institute of Diabetes and Digestive and Kidney Diseases. Phentermine used with fenfluramine (a combination known as "fen/phen") is no longer prescribed due to severe heart and lung conditions that developed among users.