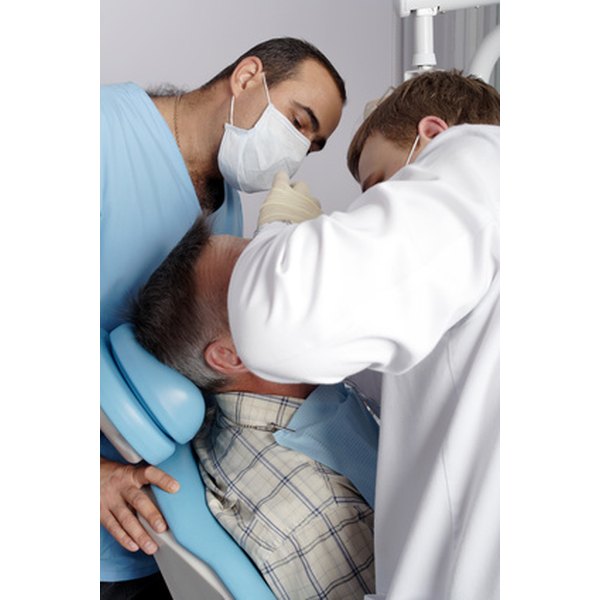 Severe dental issues can cause pain, discomfort and even an inability to eat solid foods. When severe tooth problems occur, it is important to fix the problem as soon as possible. Like medical expenses, dental expenses for severe problems are costly. Dental coverage might not cover the extreme problems. Though health insurance does not typically pay for dental issues, there are some cases where health insurance steps in to take care of the bills.
Invest in a health insurance plan that includes dental insurance or dental coverage. Some health insurance companies offer dental services in the health insurance package. Spending a few extra dollars a month can make it easy for your health insurance to cover the dental problems.

Go to the dentist and determine the problem. Health insurance will not cover dental problems without knowing what the problem is and the potential costs. The dentist needs to show that there is a definite need for immediate care.

Ask the dentist to call the health insurance company and show a medical risk as a result of not getting the work done. Health insurance does not cover regular dental problems, such as braces or cavity fillings, but it will sometimes cover dental work for preventing health problems that harm the rest of the body.

Call the insurance company personally and talk to a representative. Explain the situation and the potential medical risks associated with the severe dental problem. Explain why the money is needed and ask if the insurance company will cover the dental care for preventative health care.

Tip

Not all insurance companies will pay for dental work. Keep in mind that health insurance companies are not dental insurance and do not commonly cover dental problems. Some companies will not cover the problem, even if medical need is established.