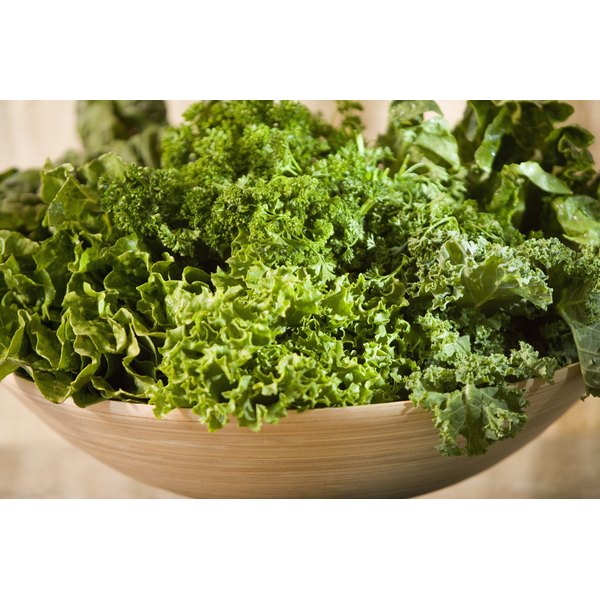 Many foods contain high levels of Glutathione, a natural antioxidant and anti-carcinogen. Glutathione not only aids human cells in functioning normally and smoothly, but also flushes chemicals and toxins through the liver. Glutathione may help the body repair damage caused by stress, poor diet, exposure to toxins, and other trauma. Talk with your doctor before making changes to your diet.
Glutathione
Glutathione is found naturally in a number of plant-based and animal-based foods. Essentially glutathione foods help boost your body's glutathione level, which functions an immune booster. There are a number of dietary sources of glutathione.
Low glutathione foods
According to the National Cancer Institute's Health Habits and History Food Frequency Questionnaire dairy products, cereals, and breads measured generally low in glutathione. Processed foods also showed high losses of glutathione. Some grains are higher than others in glutathione including wheat germ, granola and oats. Below is a list of foods high in glutathione.
Fruits and vegetables
Fruits and vegetables in general, are high in glutathione. However, there are a few green vegetables in particular that provide a good source of glutathione. Asparagus, broccoli, avocado and spinach have been known to boost glutathione levels, according to an article in the July 2004 issue of "The Glutathione Report." Cabbage, Brussels sprouts and kale are also good sources.
Fresh meats and eggs
"The Glutathione Report" also claims that raw eggs, garlic, and fresh unprocessed meats have high levels of sulfur amino acids which may help to maintain increased glutathione levels. The National Cancer Institute's Health Habits and History Food Frequency Questionnaire also notes that freshly prepared meats are relatively high in glutathione.
Whey
Unprocessed whey protein is another sulfur amino acid-rich source. However, heating or pasteurizing the whey destroys the bioactive amino acids. Unpasteurized milk, yogurt, ricotta and cottage cheese may be good sources of whey protein.
Milk thistle and turmeric
Milk thistle is another powerful antioxidant that prevents the depletion of glutathione in the body. The Indian spice turmeric may also increase glutathione levels.