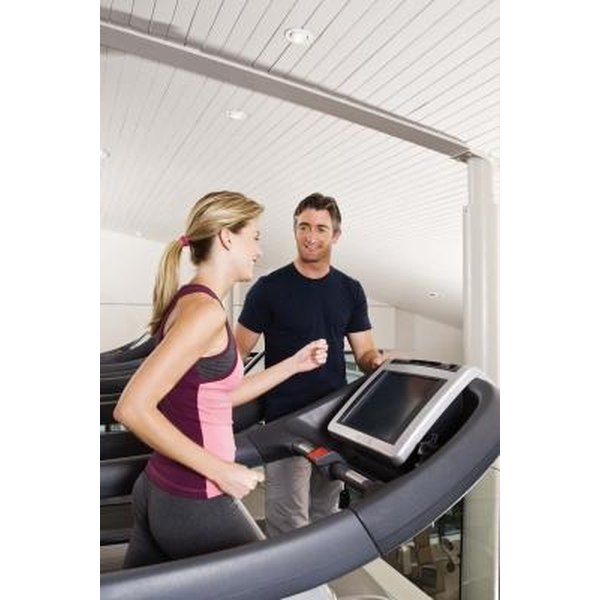 Nordic Track and other exercise machine manufacturers use average results of average users to calculate the calories burned during an exercise. Features available on Nordic Track machines enable a more accurate count of calories burned.
Variables
Higher-end machines that permit the user to add variables such as height, weight and gender provide a more accurate reading of the calories burned. Calorie Lab (see Resources) provides a similar service to determine the accuracy of the Nordic Track reading compared with other manufacturers.
Incline
Nordic Track offers machines with options to increase the incline of the tracks. A raised incline increases the total calories burned. A machine with the ability to increase the incline will adjust the calories burned to reflect the incline used.
Heart Rate Monitors
Nordic Track makes machines designed to monitor a user's heart rate. The feature is available as a chest-strap or hand-grip sensor. The heart rate is fed into the calorie counter to determine how hard the body is working to burn calories.
Speed
Nordic Track calorie counters also account for the speed of a workout. They will adjust the calories burned based on how fast a workout is being conducted.
Resistance
On machines such as ellipticals, Nordic Track enables the resistance a machine offers to be adjusted by the user. The calorie counter will take into account the how hard the body has to work to overcome the resistance offered by the machine.